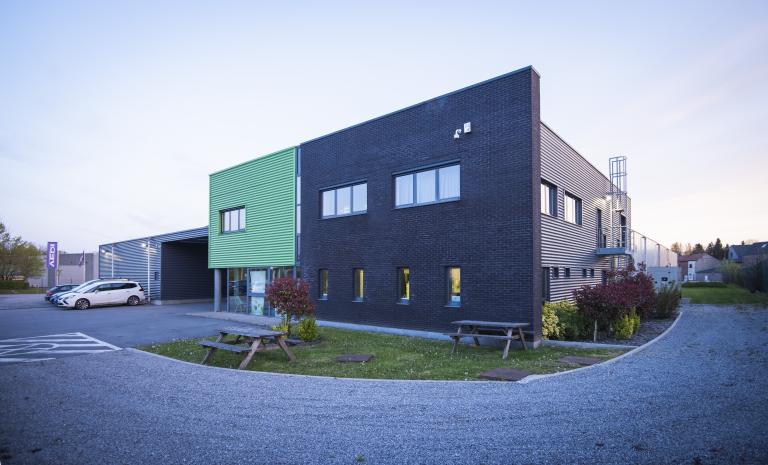 VIRIDAXIS
New production unit
Viridaxis is a Belgian biotechnology company that specializes in producing beneficial insects for the biological control of aphids in agriculture and horticulture. As a spin-off of the UCL, the company recently established a new production unit for parasitoid insects in Gosselies.
The project was completed in several phases, resulting in the construction of a 2,300 m² building in 2011, followed by a 1,150 m² extension a few years later. Due to the poor quality of the soil and the sloping land, the extension was built on two levels, with a basement level used for technical and social rooms and an above-ground level dedicated to production. The architectural acceptance of the building extension occurred in November 2019, and the technical building services were accepted in March 2020.
In addition to the building extension, a new car park was built behind the building.
Our mission(s)
Arcoteam and TPF Engineering are pleased to have collaborated on enhancing the architectural excellence of an industrial structure. Along with conducting architectural assessments, we also handled the permit applications for construction and the environment, as well as technical building services studies such as electrical, HVAC, sanitary, industrial refrigeration, and fluids.
It's worth mentioning that two permit application files for regulation had to be prepared and submitted due to significant program changes.
Our team acted as project managers, overseeing the overall planning, coordination, and monitoring of the project, as well as financial tracking (progress status, final statement), and ensuring successful acceptance.