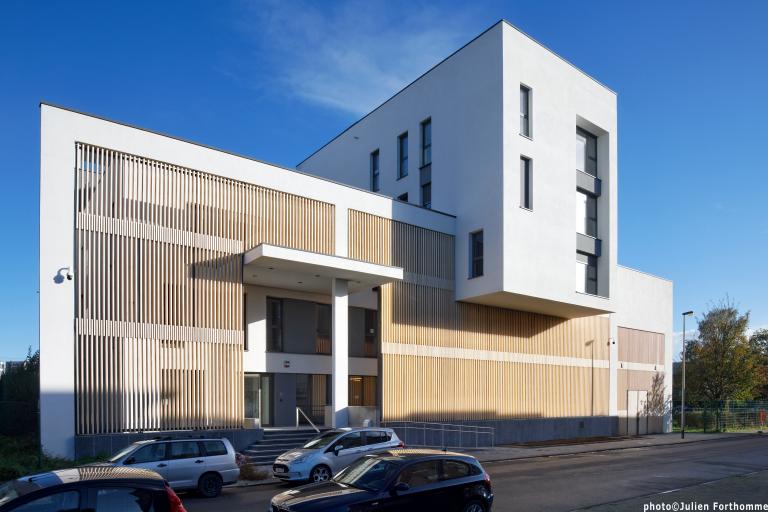 Belgium
Molenbeek-Saint-Jean (Brussels)
Police Station of Molenbeek-Saint-Jean
The project involved the construction of the new judicial building for the West Brussels police zone, including individual and collective cells, interrogation and image analysis rooms equipped with the latest technologies, offices, a cafeteria, and an infirmary.
This building, composed with 7 levels and with 2 basements, has been recognized as an Exemplary Building by Brussels Environment. It meets the passive energy standard and is a technical and sustainable development example, with a focus on biodiversity preservation.
It features heat and rainwater recovery systems, photovoltaic panels, advanced insulation (triple glazing), green roofs, and intelligent lighting.
Our mission(s)
TPF Engineering was responsible for the studies and monitoring of the works execution for the technical building services, including electricity (weak and strong currents), heating ventilation, sanitary, and elevators.
Awards
Exemplary Building 2013
Green Building Energie & Temperate Climats 2019 (Green solutions Awards