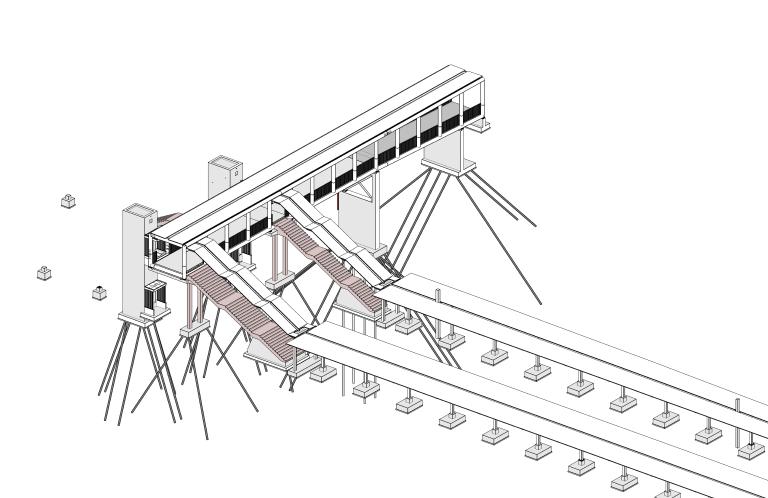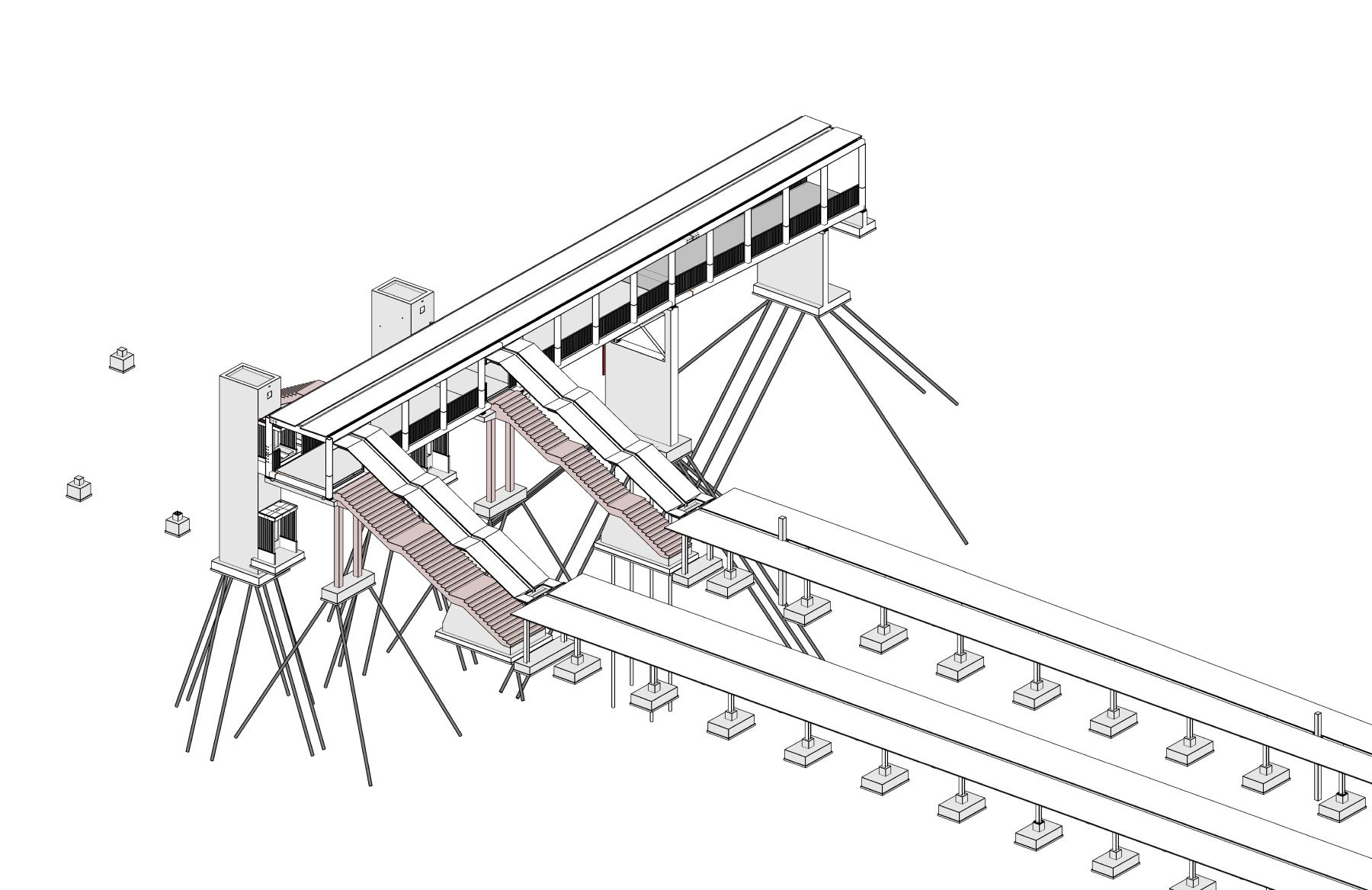 Diest Station
Construction of a walkway and awnings redevelopment of the station
Under the framework contract for service provision with the SNCB, TPF Engineering participated in the Diest station redevelopment project.
The objective of the project was to construct a covered pedestrian bridge and awnings, as well as to renovate the station by raising the platforms and improving the interior and exterior fittings.
Our study mission for this project was divided into two parts:
Firstly, we conducted studies for the 52.1-meter-long and 5-meter-wide walkway, lift shafts, stairs, and canopies.

Secondly, we conducted studies relating to the raising of the platforms, which included the underpass and surrounding areas.
Our mission(s)
TPF Engineering carried out the structural and civil engineering studies (project studies, execution plans and measurements) as well as the technical building services studies (lighting and power supply for the platforms and the footbridge).