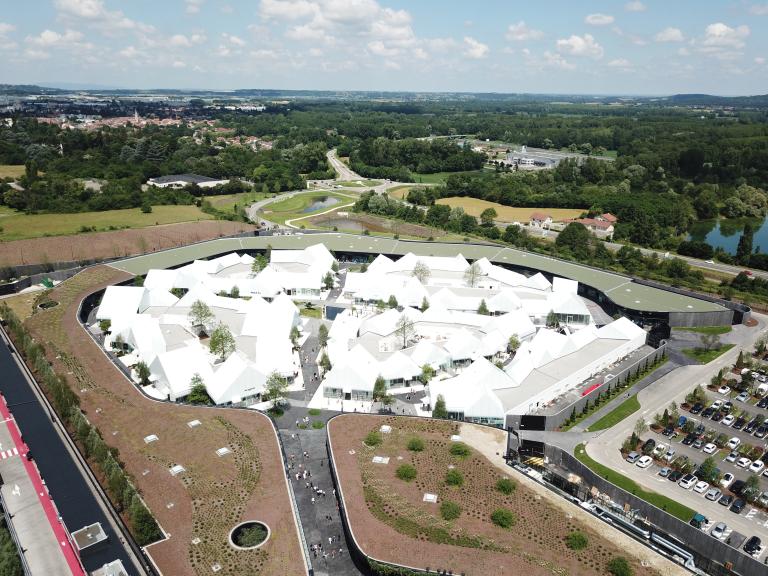 France
Villefontaine / La Verpillère
The Village
New Outlet Village with 22,000 m² of retail space on a 13-hectare plot
The Village has 82 retail stores and a five-level car park (R4+1) with 1,600 spaces.
68 glass houses imagined by Architect Gianni Ranaulo and designed by TPF are clad in white composite panels and glas.
The innovative glazing technology with bonding has been used for the external glazing within the framework of a Technical Experimentation Assessment (ATEx) procedure of the Scientific Technical Center for Building  (CSTB).
This atypical project, built in two years according to important environmental requirements (BREEAM "Very Good", TR (Thermal Regulation) 2012 - 20%) won the MAPIC Award 2018 in the "Best Outlet Center" Category. 
Our mission(s)
All Building Trade Engineering
Synthesis of the execution studies in a BIM Model (4 lots: frame, wood cover, waterproofing and glass cover)
Supervision of construction works