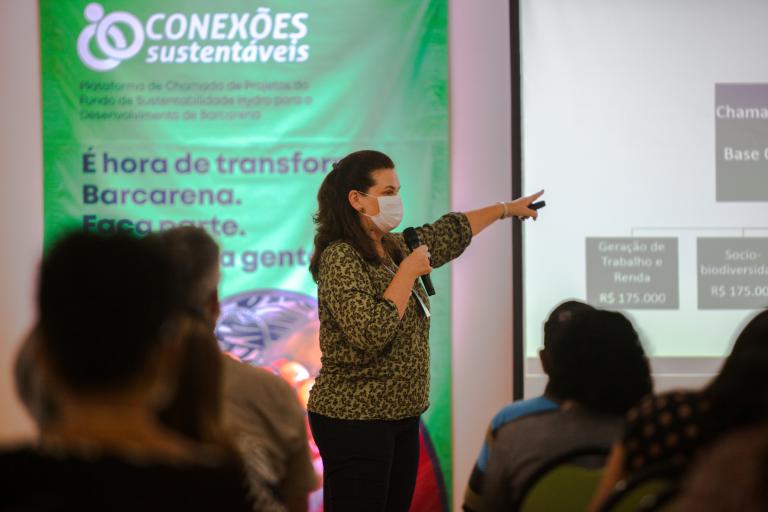 Brazil
Barcarena (State of Pará)
Todos Pelo Trabalho (Everyone For Work)
Todos Pelo Trabalho (Everyone For Work) is a social program, aiming at the development of professionals and the promotion of full and productive employment in the communities of Barcarena
It has been implemented by our company, responsible for the technical coordination of the project.
The program, led by Albras and Hydro Alunorte alumina refinery, started in 2018 and has actions focused on four areas:
access to work,
professional training and qualification (public formed primarly by young people, workers in general, unemployed) 
work and income alternatives,
networking of the actors involved.
The program provided the opportunity, in Barcarena, to create a network of partners from the municipality, such as public authorities, private companies, community leaders and unions in the region to articulate, plan and carry out actions in the Podos Pela Trabalho Program. 
All these actions are based on a diagnosis, carried out in 2018, which identified the profile of the local workforce, the scenario of opportunities, the difficulties encountered by the government and companies to act in order to meet the demands of workers. The study involved more than 2,500 residents of the municipality. The survey also identified the main economic activities that generate jobs and income in the city, including industry, civil construction, commerce, services, and agriculture.
The Todos Pelo Trabalwo Network has already offered a lot of professional training courses. For example, dozens of residents has received technical training for the production of non-medical face masks for protection against the coronavirus. This initiative was supported by a network of local and international partners and aimed to help seamstresses who have been affected by the pandemic, and to contribute to the development of the local economy, in addition to collaborating with the prevention of coronavirus. 
 
Our mission(s)
Implementation and technical coordination of the project