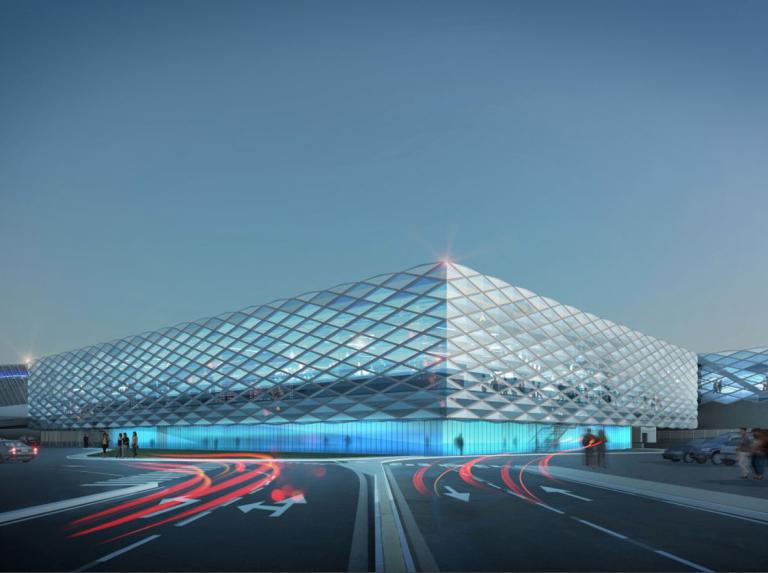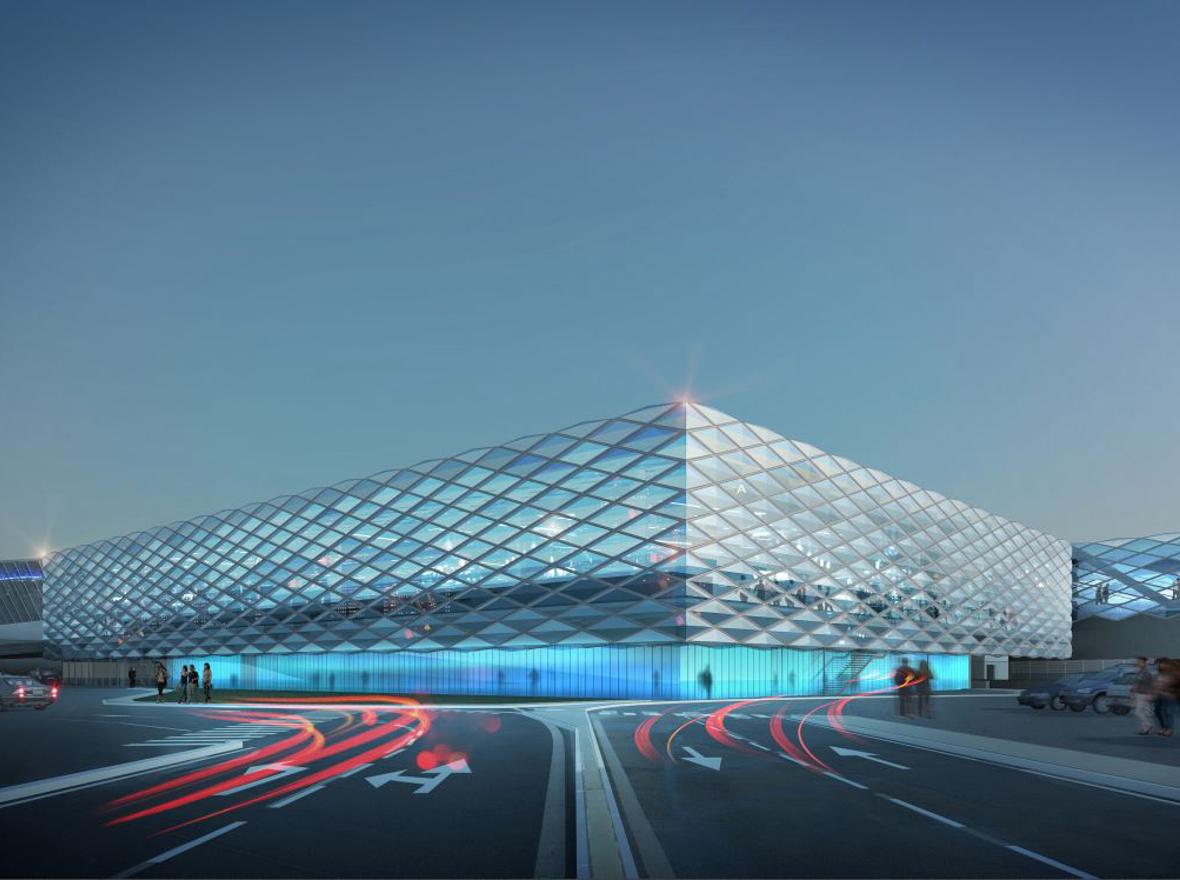 Terminal 2 at Nice Côte d'Azur Airport
Expansion of the Terminal 2 
The expansion project is divided into two phases:  
The first phase concerns the construction of a two-level long jetty that serves six A320 aircraft and two A380 wide-wing aircraft. In order to limit pollution, aircrafts are running at 400Hz to reduce the use of aircraft auxiliary engines. 
The second phase will deliver the building of the new terminal, upstream of the sterile area (registration, screening inspection station, baggage sorting and delivery).
The site will benefit from the use of natural ventilation and night cooling combined with the inertia of the building, bio-sourced materials and passive envelope protection to avoid the effects of solar heating leading to overconsumption of energy.
Our mission(s)
Project management for the packages related to:
concrete structure,
HVAC,
electricity,
roads and other networks,
acoustics.