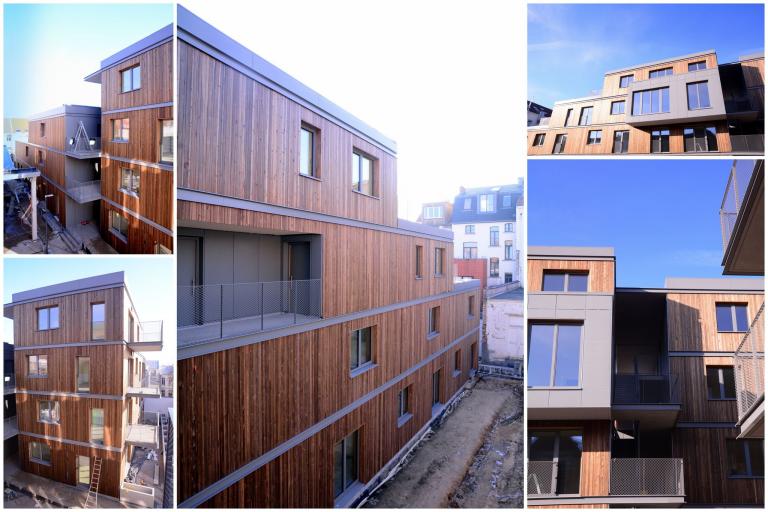 Belgium
Ixelles (Brussels)
Rue Sans Souci
Construction of a passive housing complex 
The "rue Sans Souci" project is located in a vast interior block on the street with the same name:
28 passive housing, 24 of which are intended for sale and 4 for community rental,
a cooking workshop,
a semi-public space,
a car park with 60 spaces.
Technical facilities were designed to reduce primary energy requirements and minimize water consumption, the objective being to move towards nZEB rating.
This project received the mention "Exemplary Building 2013" awarded by the Brussels-Capital Region.
Our mission(s)
Structural engineering
Technical building services