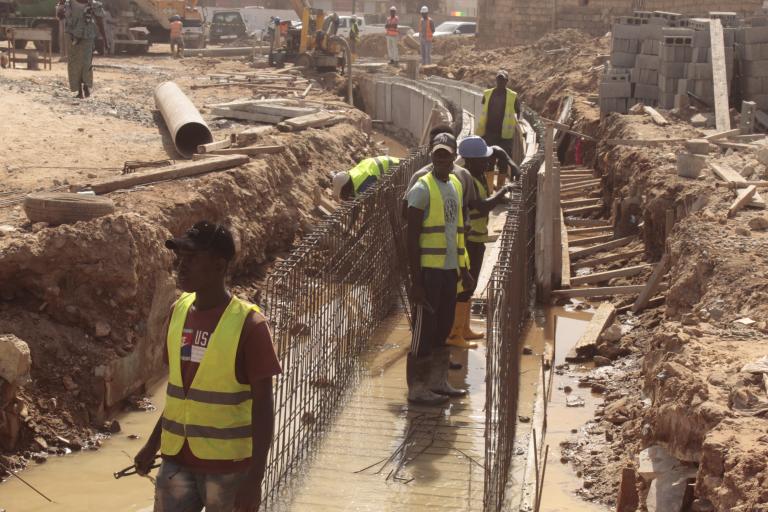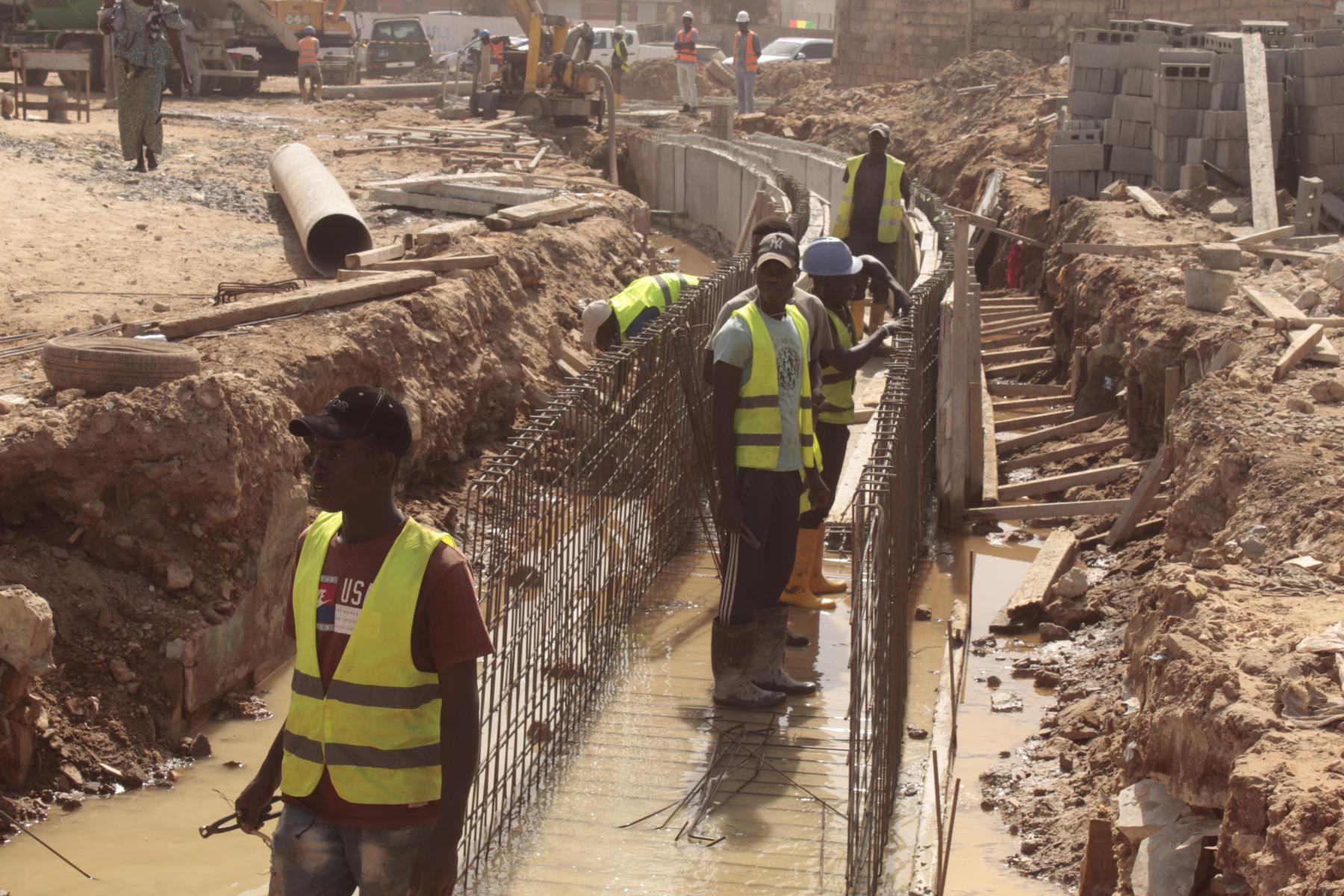 Restructuring of Pikine Irrégulier Sud 2 (PIS 2)
This project is financed by the French Development Agency (AFD) and the State of Senegal and is a component of the Dakar-Diamniadio toll motorway 
The intervention zone of Pikine Irrégulier Sud covers an area of 700 hectares with a population of approximately 200,000 inhabitants.

Urban restructuring works to be carried out in the districts of Pikine Sud, which are crossed by the motorway, include three components : 
water protection with the construction of rainwater drainage infrastructure and the establishment of wastewater collection networks;
construction of basic social community facilities (socio-educational center, commercial center) as well as local facilities,
construction of a road network (primary and secondary roads). 
It is therefore not only about improving the living environment of populations affected by the motorway project and reducing the vulnerability of Pikine Irrégulier Sud to flooding, but also about ensuring better mobility for goods and people.
In particular, TPF was responsible for supervising:
the work relating to the installation of primary drainage collectors (culverts and rectangular channels),
the development of several retention basins in the Pikine Irrégulier Sud area, 
the construction of special structures (road and railway underpasses, manholes, gutter inlets, discharge structures),
the demolition, temporary and final repair works of asphalt and cobblestone pavements, 
the release of sewer right-of-ways,
the execution of earthworks for the roads and discharge system, and roads all around the retention basins.
Our mission(s)
Detailed design
Monitoring and supervision of  the development of road network and network for drainage and disposal of storm and waste water 
Administration and financial supervision