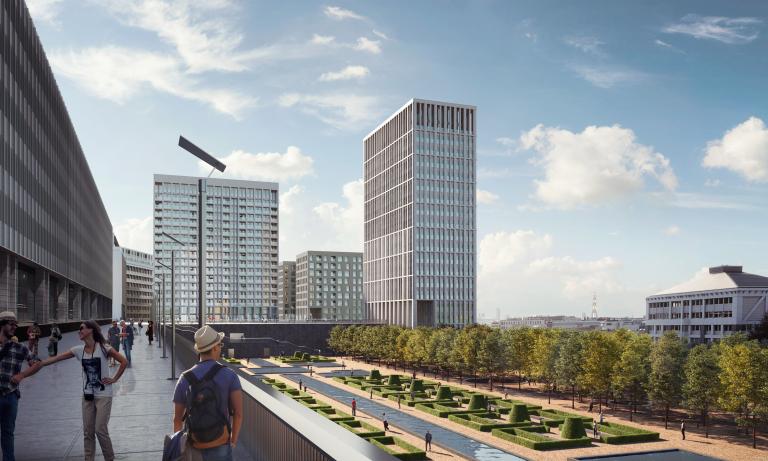 A new future for the former Cité Administrative 
In the centre of Brussels, RAC 4 will provide the Cité administrative site with a mixed residential area featuring a school (5,051 m²), a nursery (1,717 m²) and shops. 
The existing covered car park will be reorganised, with 325 spaces reserved for the 443 new dwellings to be built. Spaces in a public car park will also be provided for over 500 bicycles and 250 cars. There will be 1,300 indoor and outdoor bicycle parking spaces spread throughout the site.
TPF is in charge of : 
the design of the school and nursery,
the study and site supervision for the A and B car parks, the Pechère residential tower (G+22) featuring 120 flats and 2 shops, the Oratoire North and South building (G+12) featuring 154 flats and 4 shops.
Our mission(s)
Technical building services
EPB support