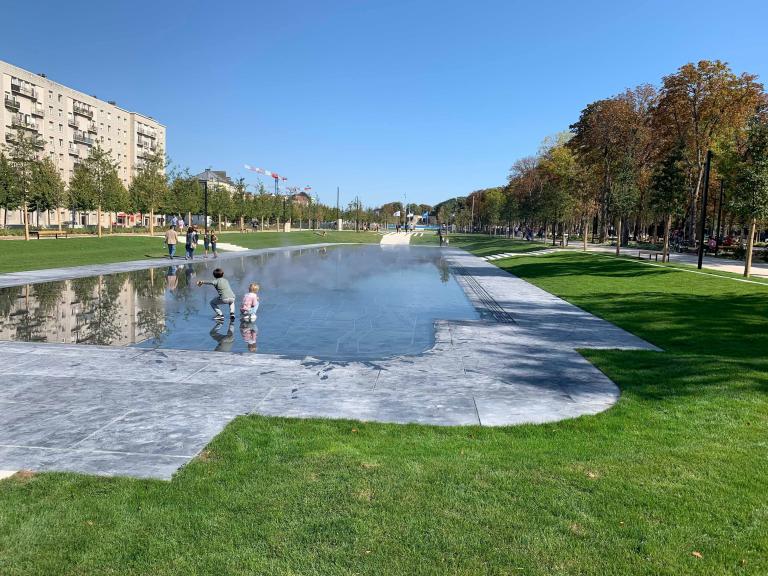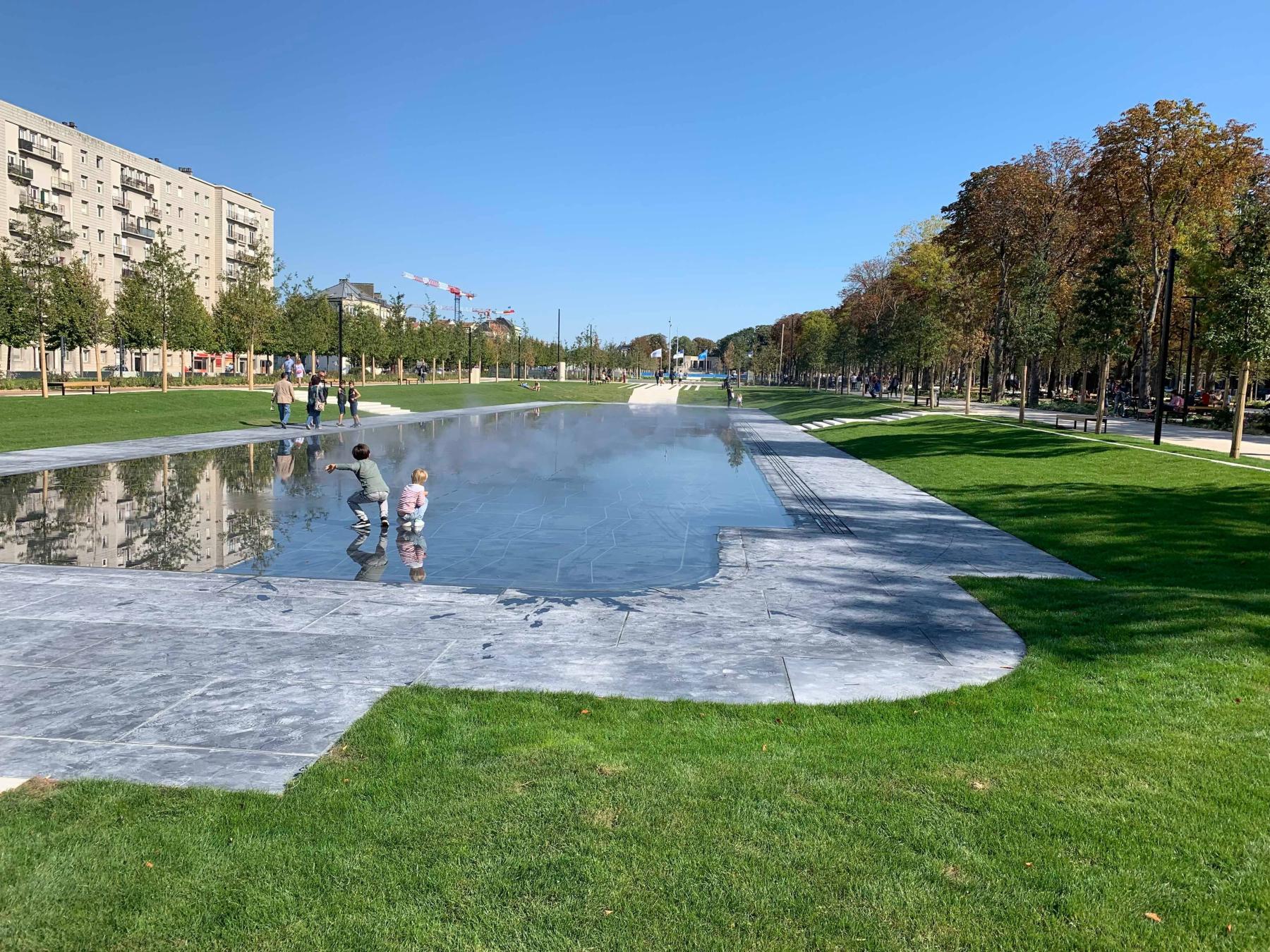 "Les Promenades" in Reims is a landscape and urban planning project carried out by Atelier Jacqueline Osty & associates and TPF
The site covers 10 ha and is classified under the Environment Code.
The objective is to increase the importance of nature in the city by creating a network of green and blue spaces  and by boosting the local economy, while also improving the quality of life of its inhabitants.
The sharing of the public spaces between the different modes of travel has been redefined in order to reduce the environmental impact. 
The management and organization of the construction site took into account the strong natural character of the site :
the presence of protected species was the object of the greatest care,
the topsoil in place was preserved,
construction and storage areas were limited and waste production controlled. 
Our mission(s)
Engineering related to infrastructure/ urban planning
Coordination of the concessionaire works
Urban OPC (Scheduling, Piloting, Coordination)