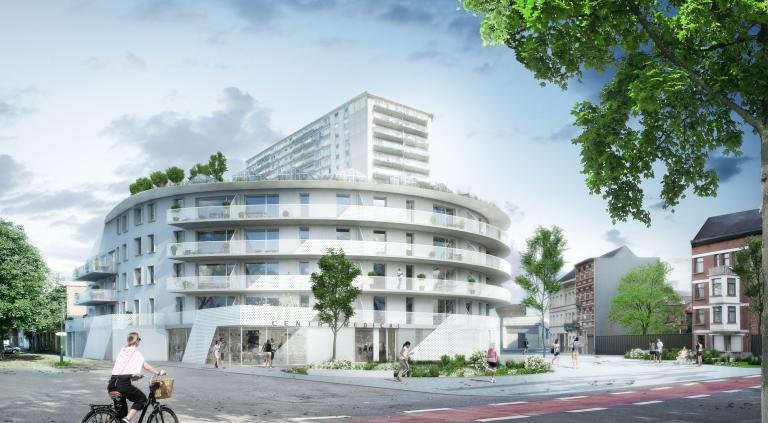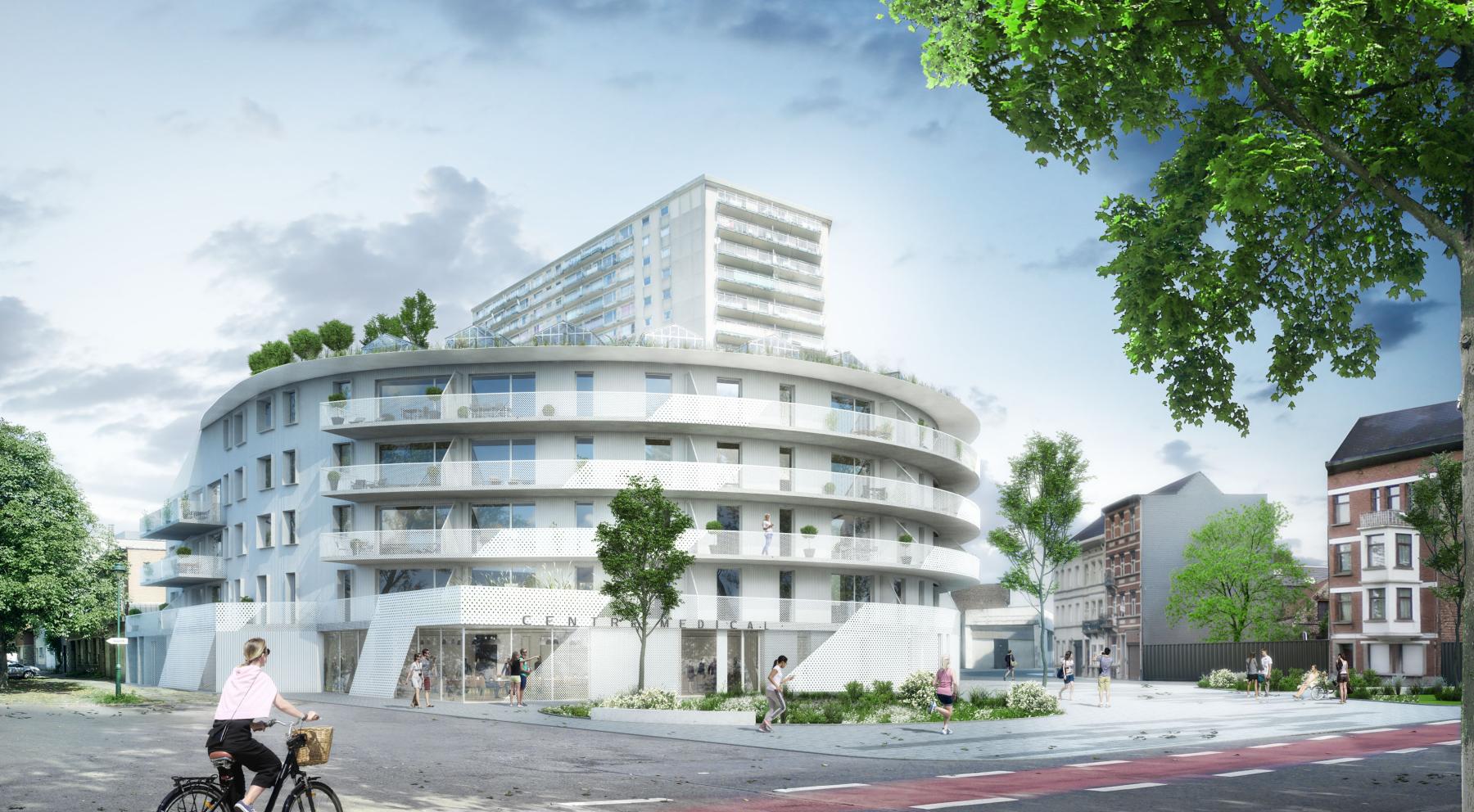 Belgium
Anderlecht (Brussels)
Passive Goujons project
Complex comprising 4,530 m² of housing and an integrated social and health centre (CSSI) of around 1,500 m² managed by the Doctors of the World - NGO
The CSSI will occupy the ground floor of the apartment building and will bring together the health professionals and social services in one place.
The complex will include medical offices, a multipurpose room as an exchange space, a gym, a cafeteria and a "think bubble" office space. 
The parking and accommodation on the upper floors will be fitted out to accommodate people with reduced mobility. 
From an energy performance point of view, the apartments and the polyclinic will be built according to PEB2017 requirements. 
Note that the Goujons project is part of the vast CITY GATE program, a multifunctional urban block that will transform the Biestebroek district on a total surface of no less than 90,000 m².  
Our mission(s)
Structural engineering 
Technical building engineering services
EPB mission