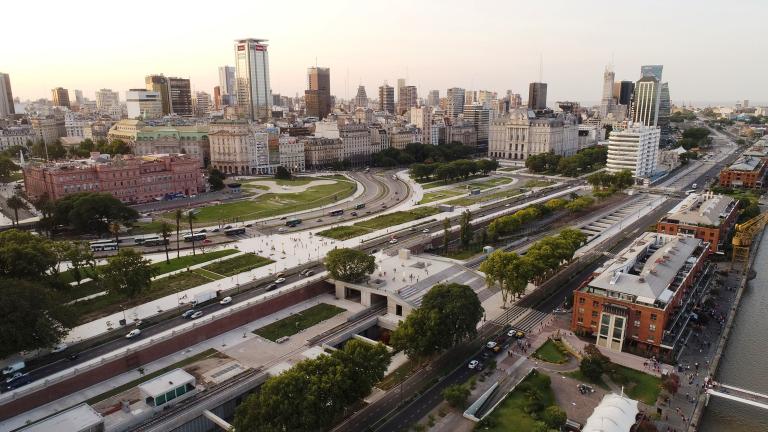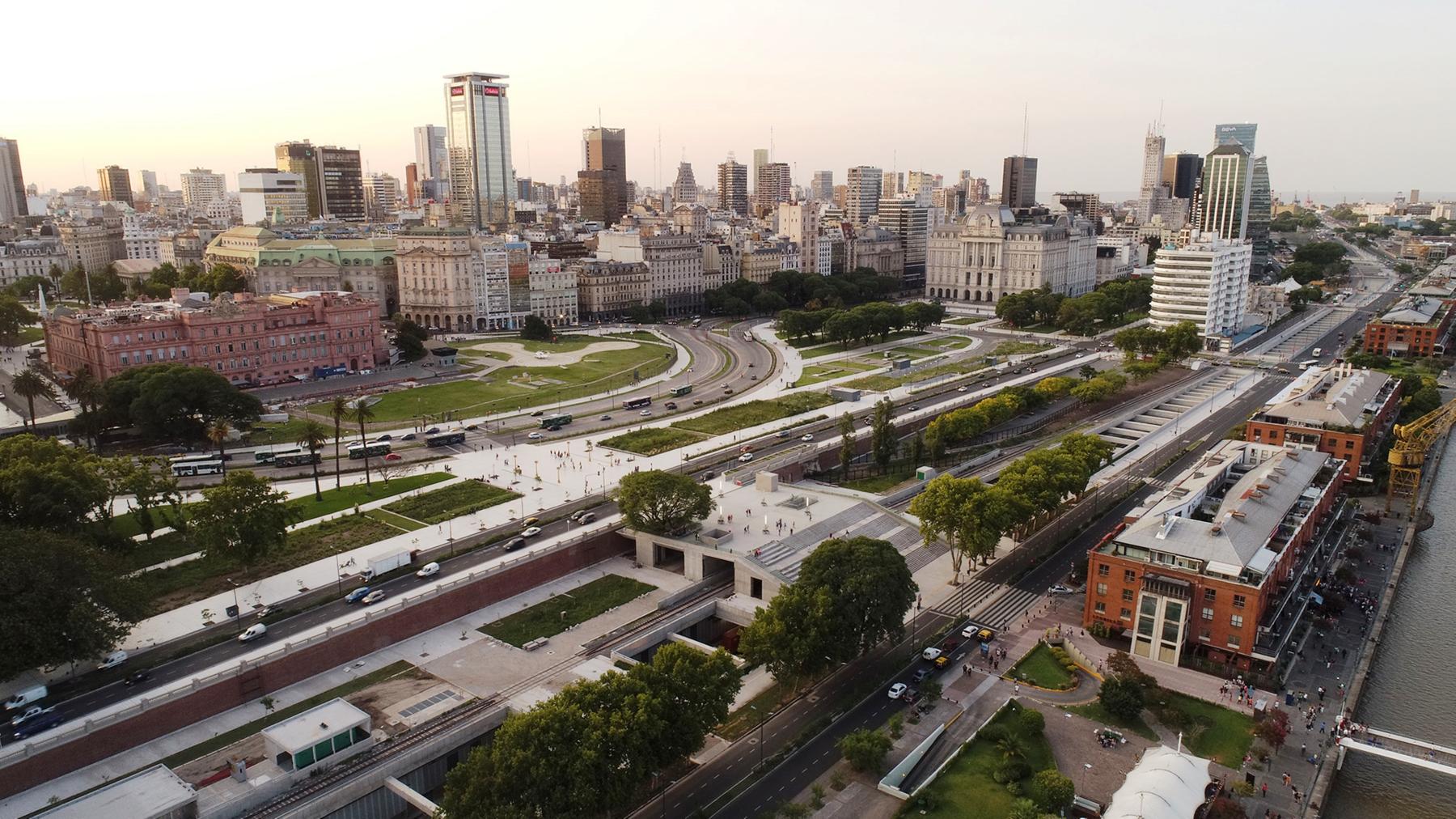 The objective of the Paseo del Bajo is to ease traffic congestion in the city and improve north-south connectivity through a new 7.1 km-long corridor 
The new road corridor separates the flows of heavy goods vehicles and long distance coaches (4 lanes for trucks and long-distance buses) of those of light vehicles (2 x 4 lanes). 
This 12-lane stretch connects the Buenos Aires-La Plata Motorway and the Illia Motorway, as well as the port and the Retiro omnibus terminus, thereby significantly reducing travel times and the logistics costs associated with heavy vehicle operation.
The project includes 15 transverse crossings, i.e. 10 for vehicles and 5 for pedestrians, which connect the city centre to Puerto Madero.
Works proceeded simultaneously on three sections.
Section A has a total length of 3 km and includes the South and North viaducts, 
Section B (southern segment) has a length of 1.5 km and runs partially underground,
Section C (northern segment) has a length of 2.5 km and runs partially underground.
The "Paseo del Bajo" project was awarded the "2019 Best Road Engineering Works Award" from the Argentine Road Association