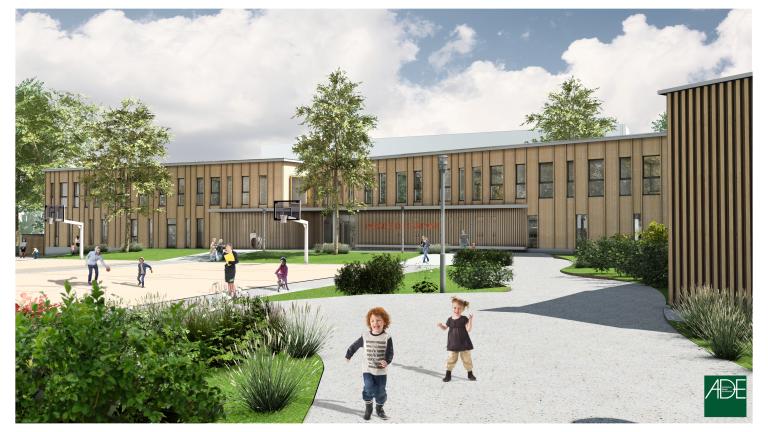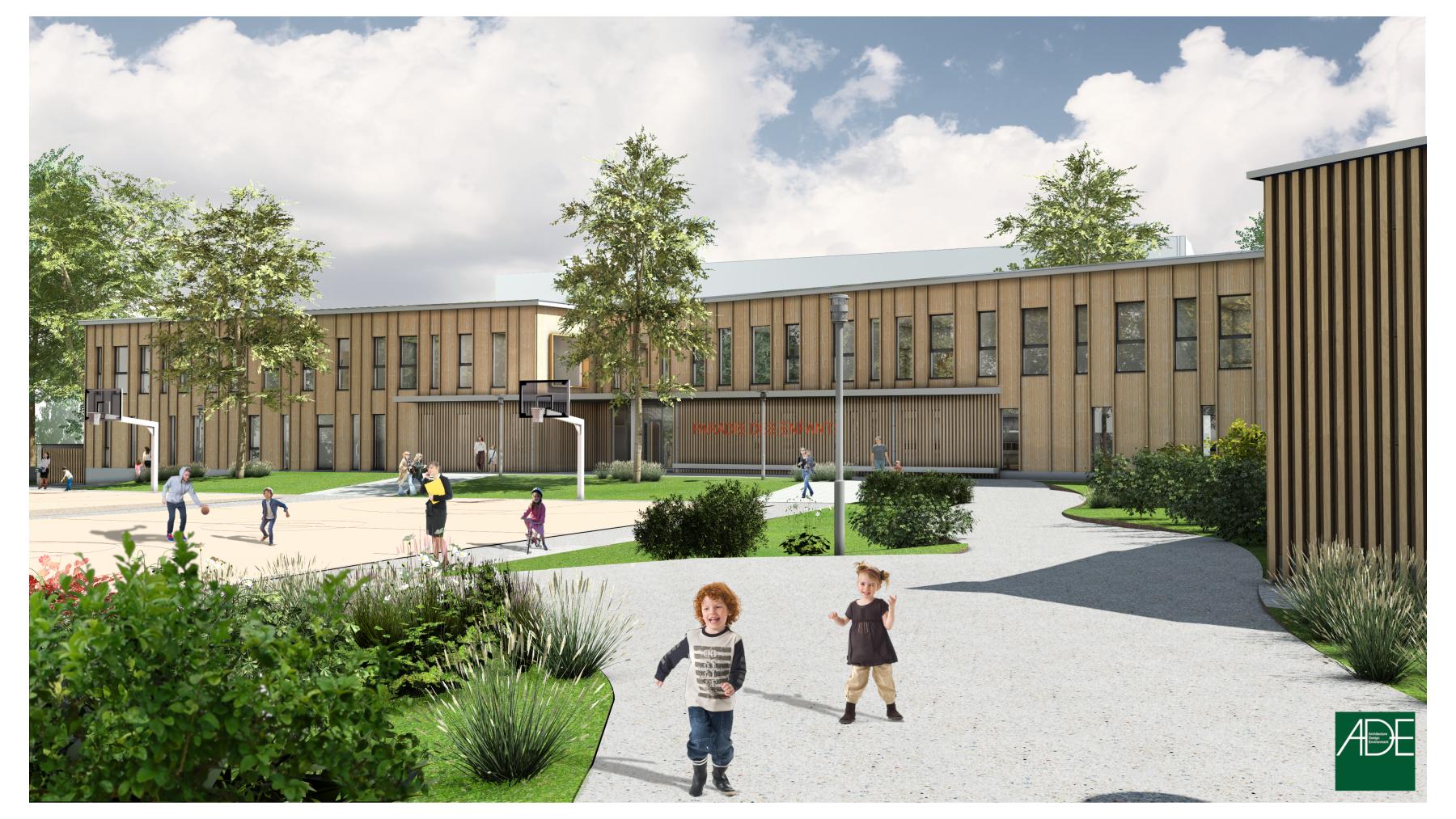 Belgium
Etterbeek (Brussels)
Paradis des Enfants School
Demolition and reconstruction of the pre-school wing with extension of the "Paradis des Enfants" school
The school complex features:
on the ground floor, the pre-school section, made up of 12 single-storey classrooms with access to the refectory, a play area, a small theatre/library area, a nursery and a psychomotricity area,
on the 1st floor, the primary section, the remediation classroom and the teachers' rooms,
in the basement, dormitories which are benefiting from natural light thanks to the level difference between the park and the courtyard, the archives and technical rooms.
This project aims to be sustainable. Emphasis has also been placed on the use of technologies which are sustainable, respectful of the environment and focusing on energy efficiency:  installation of photovoltaic panels, rainwater recovery, creation of a green roof, enhancement of natural lighting, wood construction ...
Our mission(s)
Structural engineering and technical building services : studies and work follow-up
EPB mission