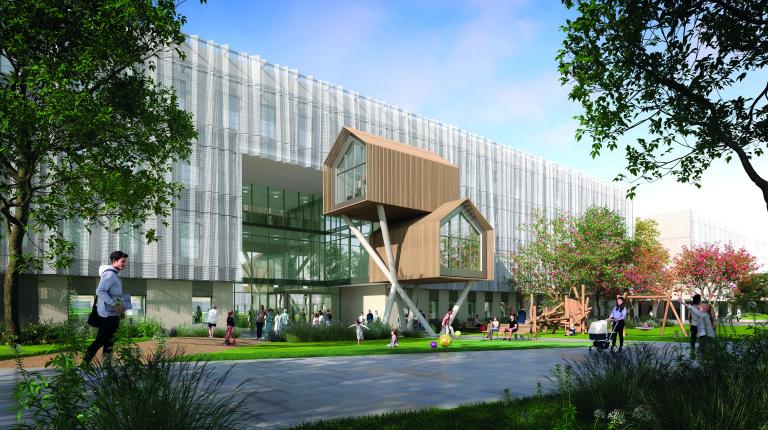 The project is part of the vast restructuring program of the Centre Régional Universitaire de Tours (CHRU) 
This program will allow the consolidation of the five hospital sites of the CHRU de Tours on two sites (Bretonneau and Trousseau) and includes the construction of: 
a building with an area of 70,000 m², with a capacity of 576 beds and spaces supplemented by technical and surgical activities (fixed tranche) + 400 parking spaces,
a biology building with an area of 12,300 m² (optional tranche 1),
a paediatric building with an area of 16,500 m²  and a capacity of 138 beds (optional tranche 2).
The project follows a high environmental quality approach and intends to meet the challenges of digital architecture (BIM).
The New Trousseau Hospital excels in its innovative approach to hospital digitalization and state-of-the-art technology. It's also innovative and ambitious  in terms of energy efficiency.  In this regard, a fatal energy recovery solution has been implemented.
Our mission(s)
Structural engineering
Technical building services
Fire safety engineering
Outdoor spaces
Acoustics
Synthesis
Regulatory studies