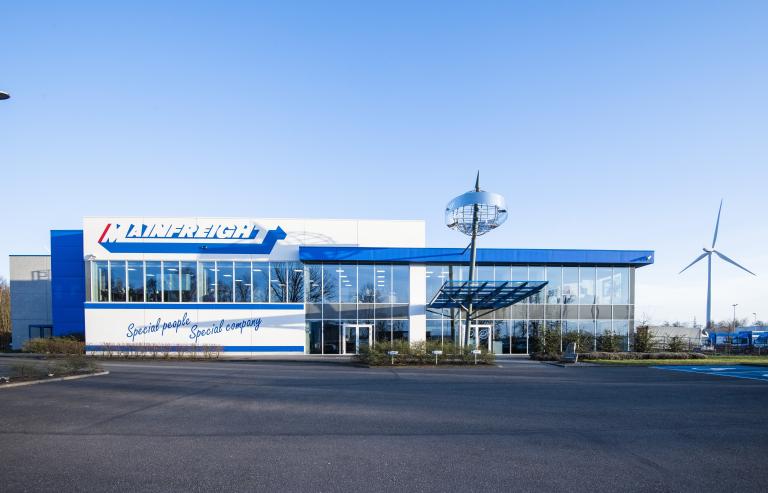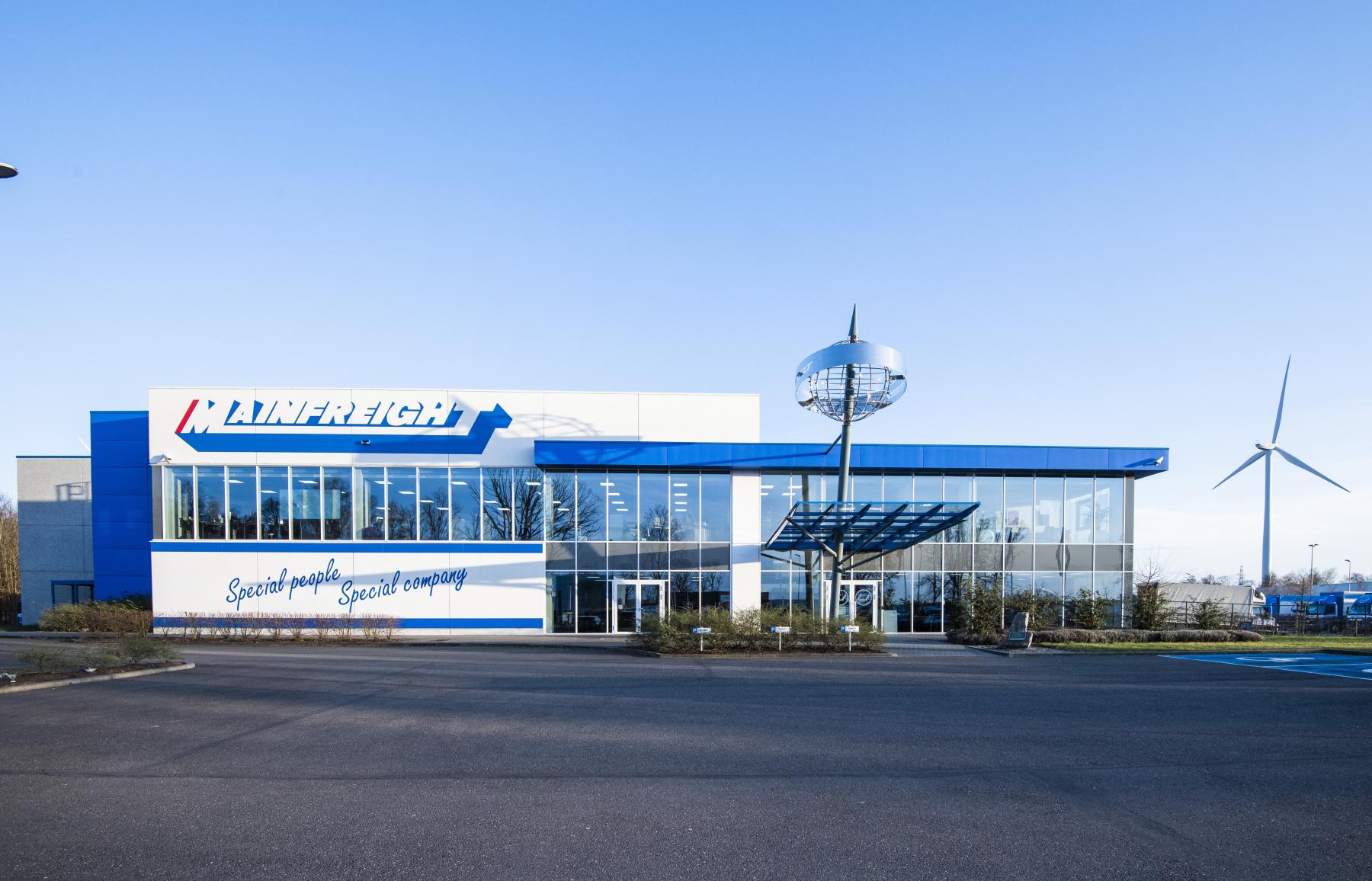 New crossdock center for Montea Mainfreight, real estate company specializing in logistics and semi-industrial complexes in Belgium, the Netherlands and France 
The complex comprises 8,000 m² of cross-docking space and 800 m² of offices.
The 60 loading and unloading docks are distributed alongside the warehouse.  
The creation of a car park and development of the exterior surroundings are an integral part of the project.
Regarding the sustainability of the project, particular attention was paid to the energy consumption of the building, and supply of natural light to the offices (north orientation with glazed facades). 
The colours of the building were not selected by chance, as they are reminiscent of the company logo. 
 
Our mission(s)
Technical building services and logistics studies
Architectural studies including permits
Work supervision
Project coordination