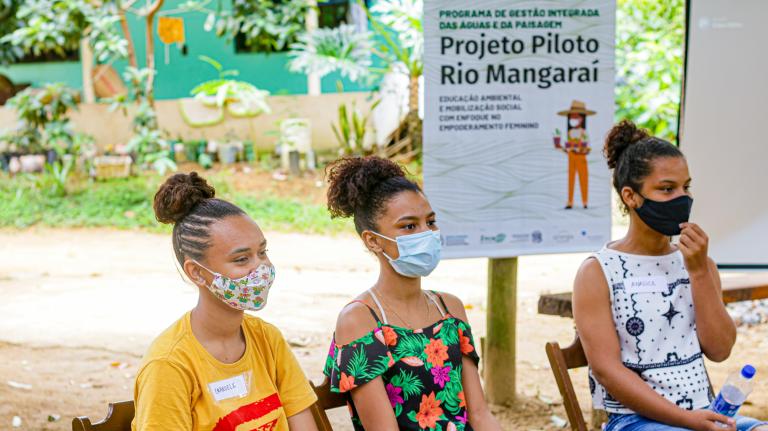 Brazil
State of Espírito Santo
Mangaraí Pilot Project
The Mangaraí River Pilot Project aims to reduce silt loads originating in the Mangaraí River sub-watershed through a holistic approach that combines reforestation and improved land management with a range of other interventions
These interventions, aimed at improving the quality of life of the people living in the Mangaraí pilot region and in the Greater Metropolitan Area of Vitória (i.e. more than 600,000 people), include the rehabilitation and improvement of roads, sanitation and water supply systems but also activities aimed at empowering women economically and socially.
We are participating in this project, being  involved in the implementation of environmental education, social mobilization and women empowerment activities in the local communities . 
The project, launched by the Government of the State of Espírito, is financed by the World Bank. 
Our mission(s)
Implementation of environmental education, social mobilization and women empowerment activities