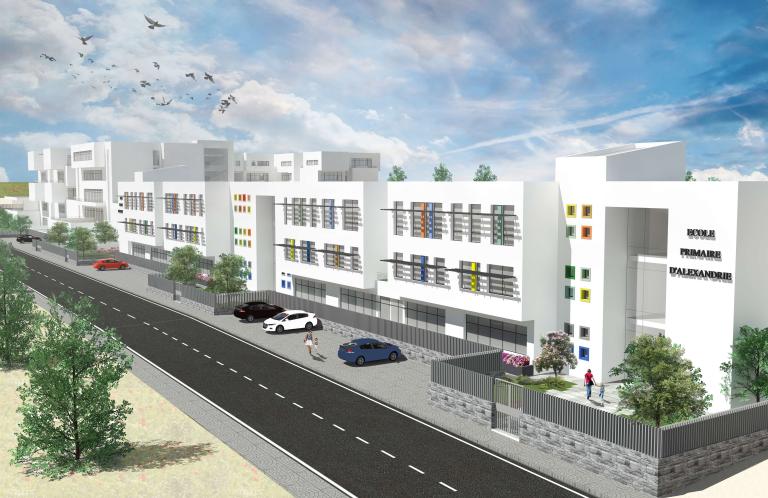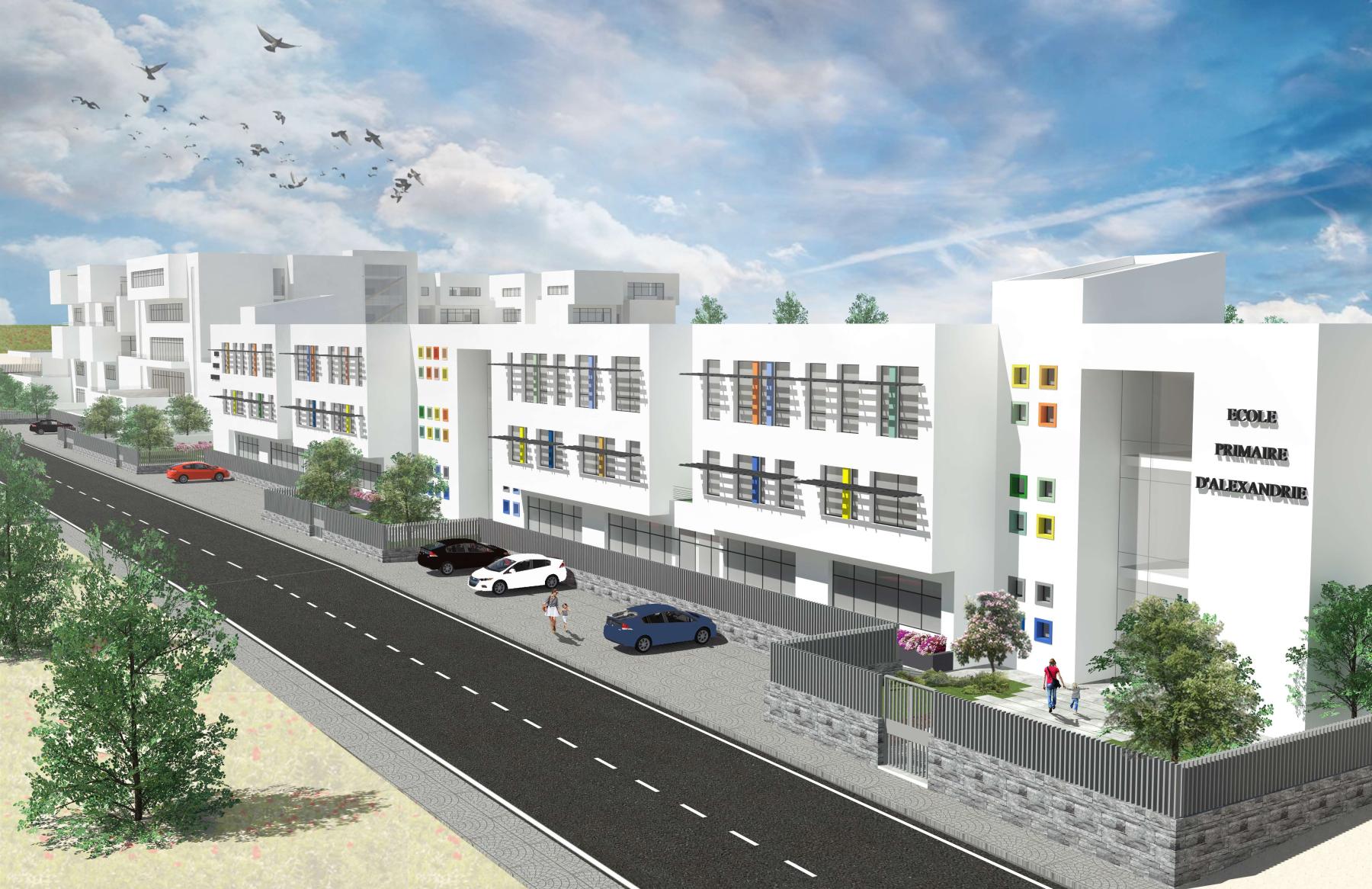 Lycée Français Alexandria
A new school to meet the needs of the French Lay Mission (MLF - Mission laïque française)
After being associated with the extension of the Lycée André Malraux in Rabat and the construction of the Lycée Louis Massignon in Casablanca, we continue our collaboration with the French Lay Mission in Egypt as part of a new project in Alexandria.
The new complex (32,000 m²) will be build on a former industrial site.
This ambitious project has been designed by Moroccan architect Khalid Molato and aims to obtain the HQE label.
 
Our mission(s)
Studies
Monitoring of works