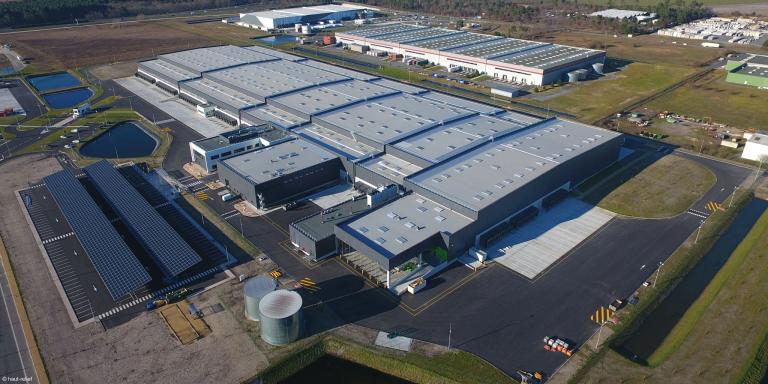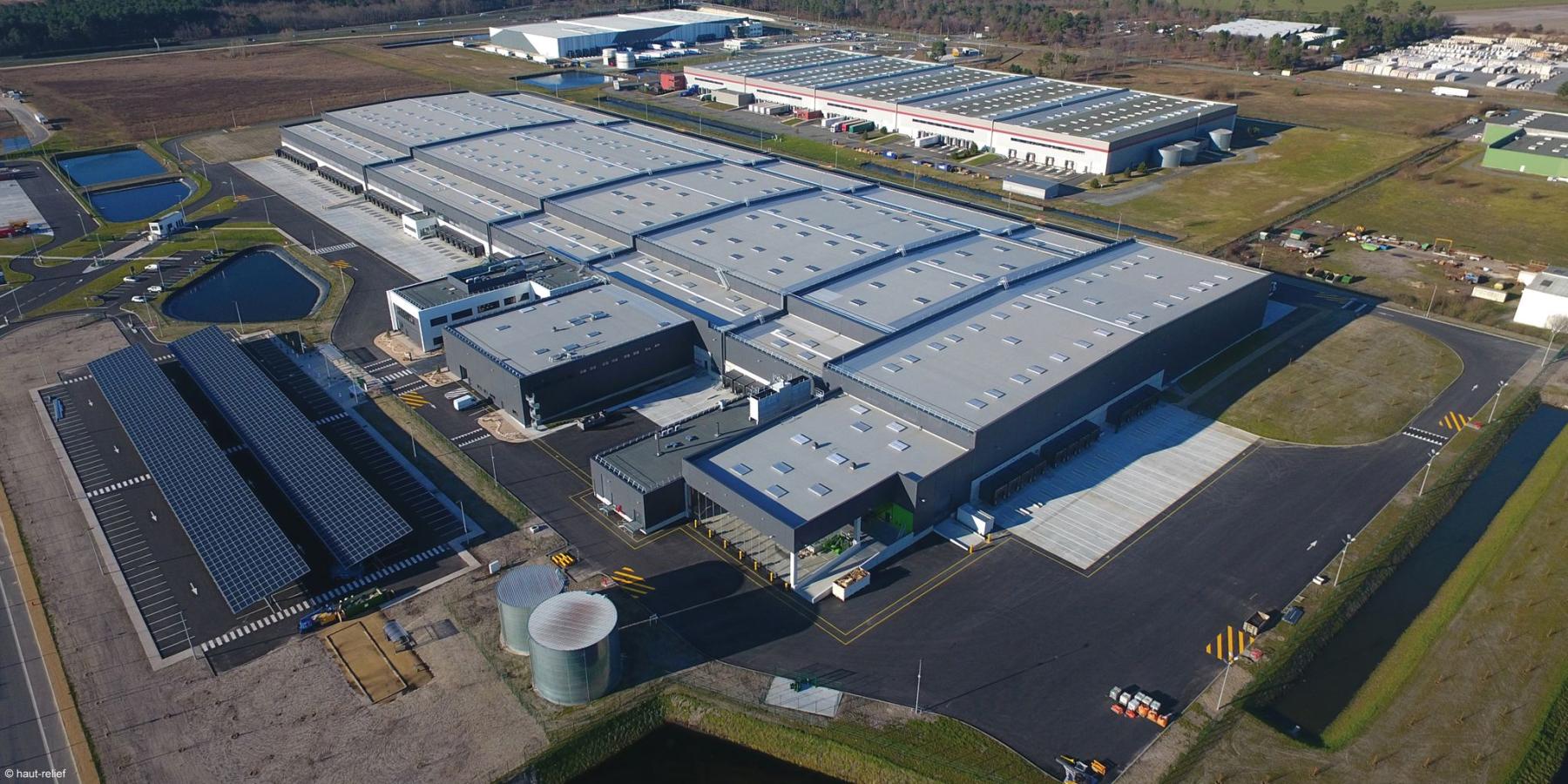 The new site offers 52,000 m² of logistics space  including 7,000 m² in positive and negative cold  
It is the largest food processing centre ever built in France by Lidl.
It supplies 72 stores in the Gironde, Landes, Lot et Garonne and Pyrénées Atlantiques.
The design integrated sustainaibility criteria and focused on sustainable technologies and systems, such as: 
photovoltaic parking shades,
the natural lighting with passage in LED to promote energy savings,
optimized waste recycling systems,
the Building Management System (BMS) for the management of energy consumption,
the recovery of heat generated by the machines to warm plenary sessions and to warm the ground of the warehouse.
Our mission(s)
Design supervision
Execution management