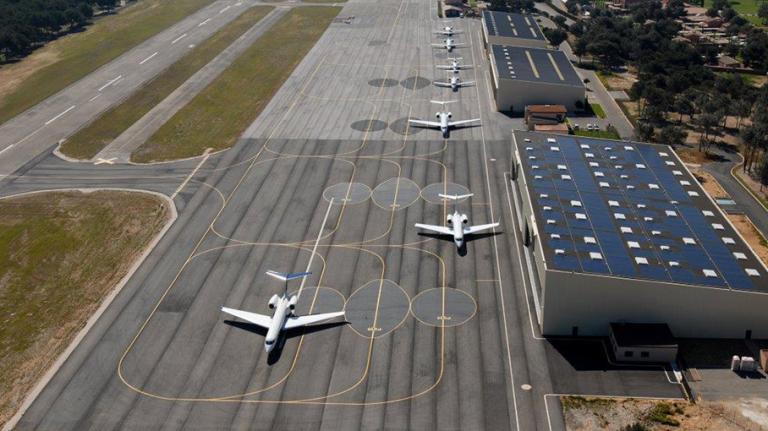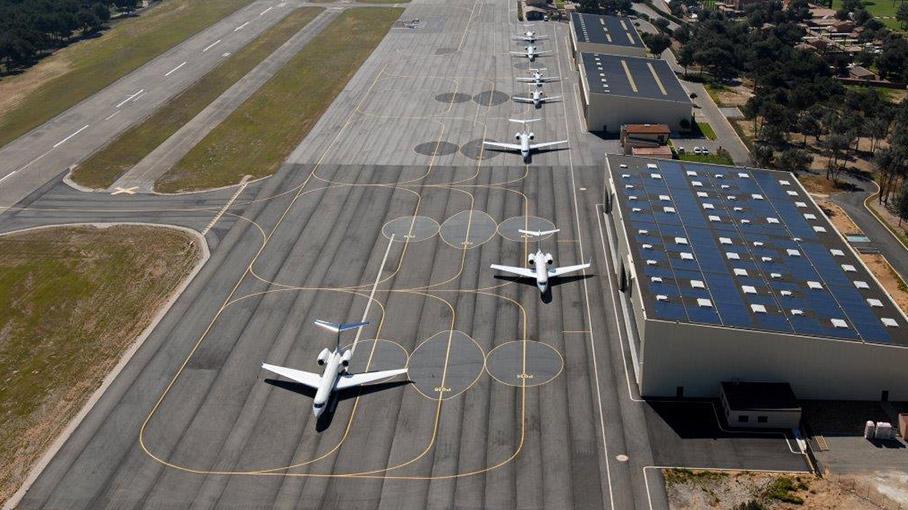 Le Castellet International Airport
Renovation of the runway at Le Castellet international business airport
The runway is 1,545 m long and has on each side a turnaround area. Three taxiways perpendicular to the runway are connecting the runway to the parking area and a clearway is located on threshold 30.
The renovation and modernization project included:  
removing the top layer of asphalt,
repairing and relaying the pavement base and then resurfacing with a tarmac layer,
changing runway marker lighting and control systems.
Works have been completed in accordance with EASA's (European Aviation Safety Agency) new European and International standard.