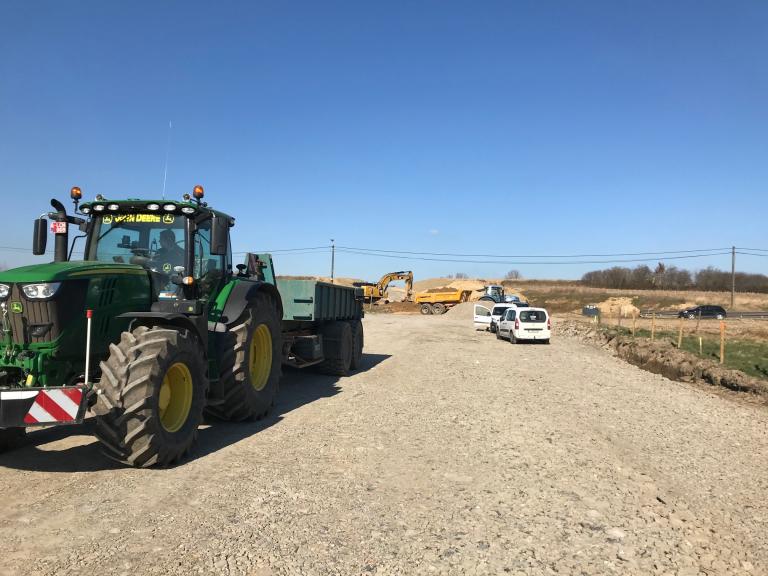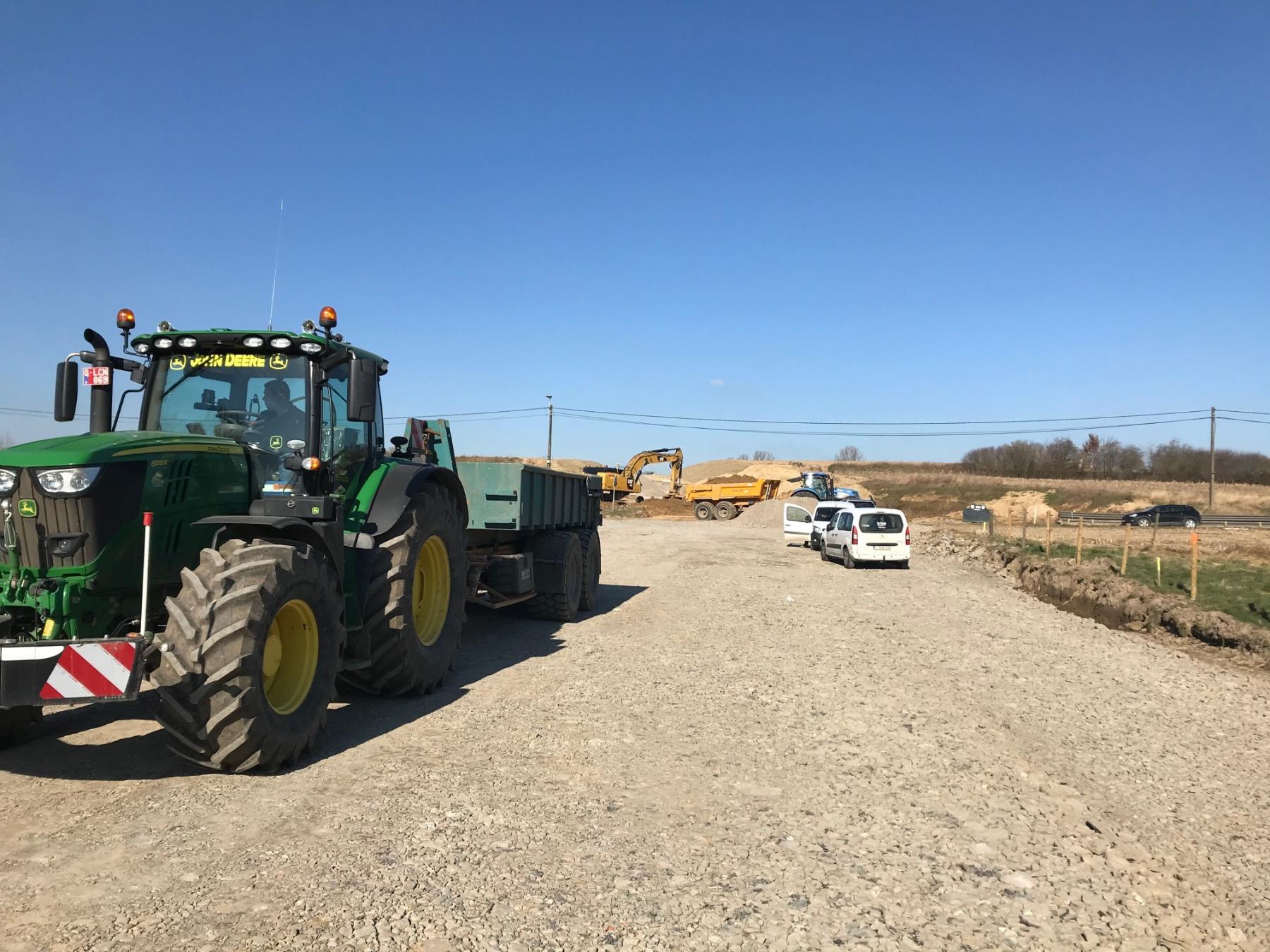 The construction of the bypass of Jodoigne: a solution to relieve congestion in the city, promote soft mobility and connect two economic zones located on either side of the Gette  
The project is divided into three sections: 
The first section starts from the chaussée de Charleroi (N29) up to the N222, rue de la Maladrerie. It consists of a roundabout on the N222 called "Rondpoint de la Maladrerie" and a roundabout on the N29 called "Rondpoint Chaussée de Charleroi" and a road between the two roundabouts.  The road is a dual carriageway equipped with a cyclo-pedestrian track, a storm basin and an engineering structure (bridge over Grande Gette).    
The second section from the Maladrerie roundabout to the chaussée de Wavre (N240) is part of a large development project led by Matexi and the municipality of Jodoigne.
The third section running from the Chaussée de Charleroi roundabout to rue Piétrain (RN222) still needs to be finalized in order to tender it for future construction.
Our mission(s)
Comprehensive assignment - Civil engineering Component