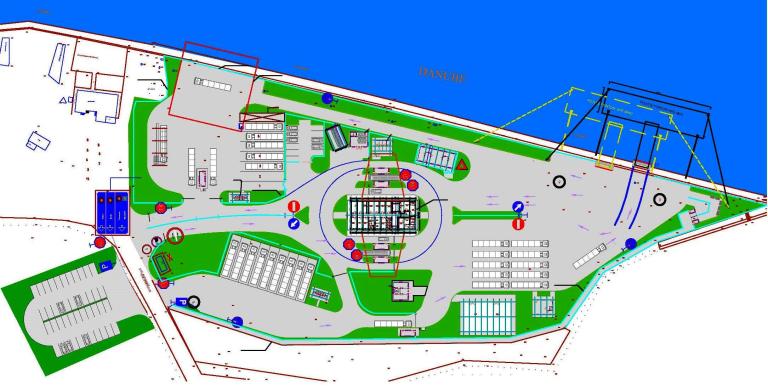 Isaccea (Romania)-Orlivka (Ukraine) border crossing point
New international border crossing point for ferry, passenger and freight services between  Isaccea (Romania) and Orlivka (Ukraine)
                                                                                            
The construction of the border crossing point on the related port land aims to facilitate the increase of the volume of goods in the Romanian ports.
It consists of several buildings:
an administrative building,
a building for in-depth inspection of vehicles (cars and minibusses),
a building for asylum seekers,
sanitary zones,
control booths (13),
a warehouse,
dog enclosures,
commercial premises.
 The construction project included installation of utilities and exterior layout.
Our mission(s)
Topographic, bathymetric, geotechnical studies
Technical-economic documentation
Technical assistance during the execution period Works
Update Feasibility Study