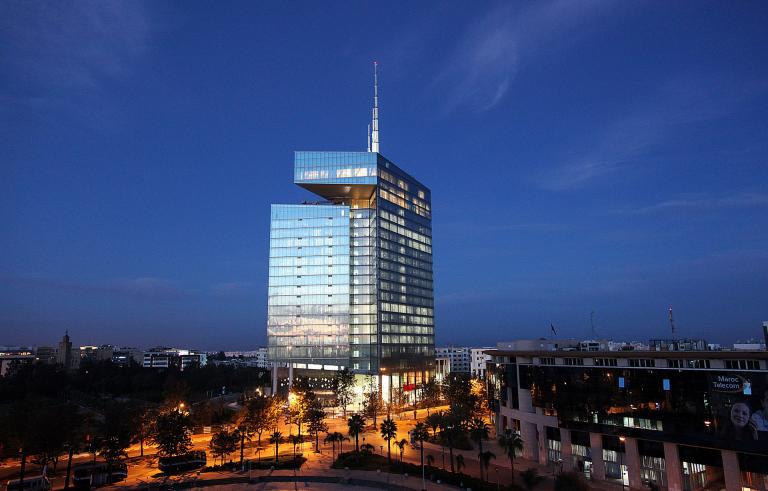 The 23-storey tower culminates at 91 metres in the District of Hay Ryad and has a 27 m-long cantilever
The building (30,000 m²) includes:
a 20-storey office tower served by 13 lifts, housing also the Communications Museum, a restaurant and a show-room,
a 600-seat auditorium (2,500 m²) at the foot of the tower, fully modular thanks to its retractable bleachers,
receiving spaces on the cantilevered floor.
The attention paid to energy efficiency and eco-friendly solutions deserves to be underlined (reduction of energy consumption, optimal management of water, acoustic and thermal comfort, safety).
The IAM glass Tower has received the special mention of the jury for the "Grand Prize for very tall buildings" at the Ecobuilding forum in Paris. 
Our mission(s)
Execution studies
All building trades supervision