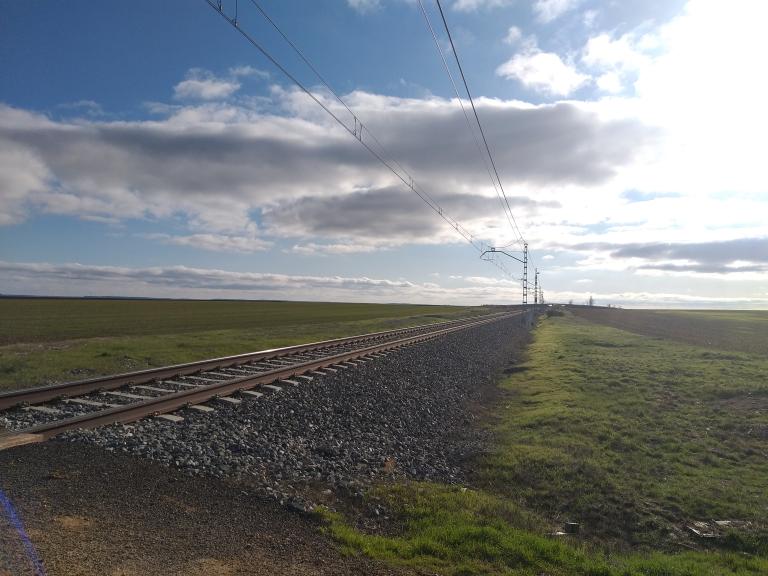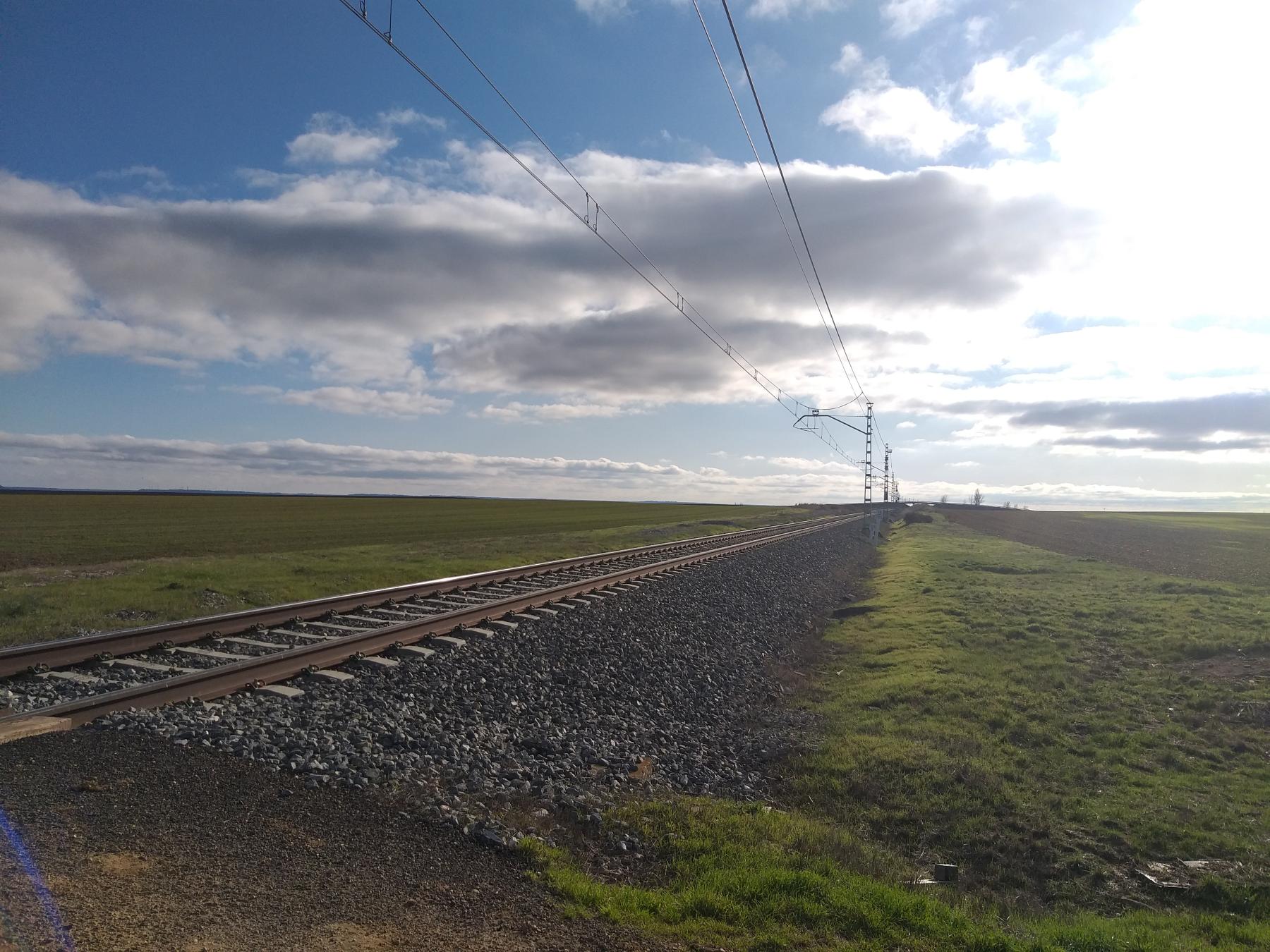 High Speed Railway Line Palencia – Aguilar de Campoo
Construction of the Amusco – Osorno section
This stretch of the new high-speed rail line Palencia  Aguilar de Campoo that links Palencia to Santander extends over a length of 21.90 km.
It consists of a standard-gauge double track designed for a maximum speed of 350 km/h.
The main structures within the scope of the project are:
2 viaducts, one over the Canal de Castilla (132 m long) and another one over the Arroyo Berco (30 m long),
1 portal frame crossing over the existing railway line,
12 overpasses,
2 underpasses.