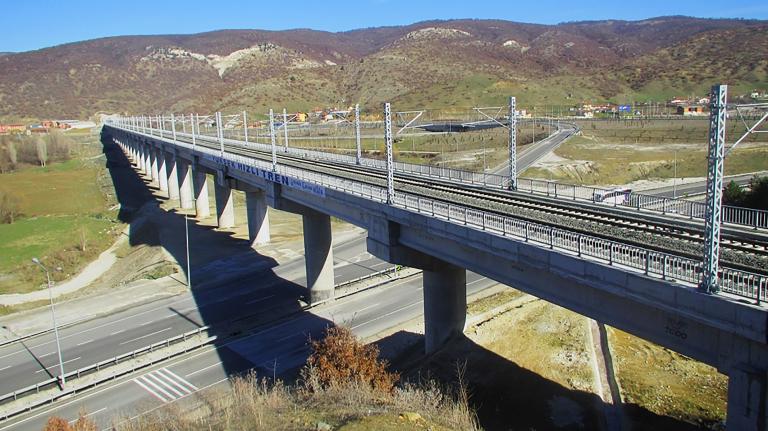 High Speed Railway Line Ankara - Istanbul
Construction of an electrified double-track line
The project is financed by the EIB according to the technical specifications for interoperability of the trans-European high-speed rail system.
The line equipped with European Rail Traffic Management System (ERTMS) extends 490 km in length and includes:
15 stations,
41 km of tunnels,
15 km of viaducts. 
It allows trains to travel at a speed of 250 km/h and save three and a half hours on the old route.
Our mission(s)
Assistance to the General Directorate of Turkish State Railways (TCDD) in the coordination, supervision and integration of contracts related to the project
The tasks include the design, construction and construction management of tracks, structures, signalling and communication systems, electrical systems and maintenance equipment