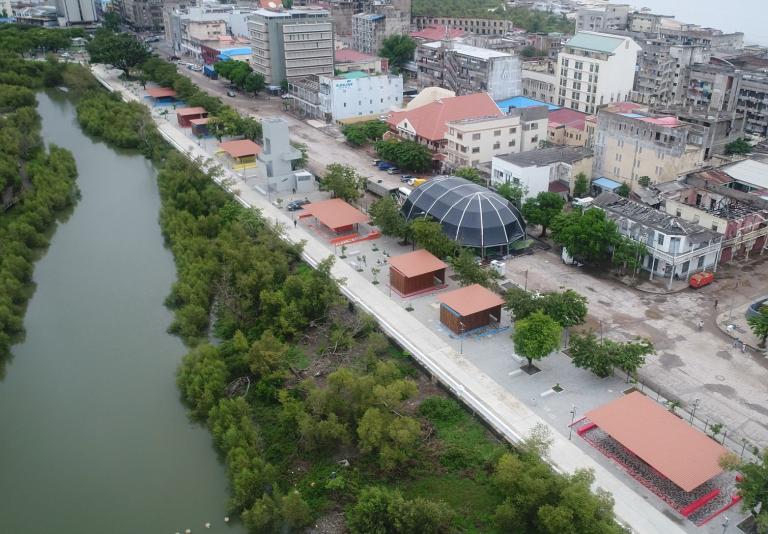 Green Infrastructure Park
Creation of the largest urban park in Africa with an area of 45,000 m²
The "Green Urban Infrastructure" project is located along the Chiveve River, a 3.5 km tidal river that traverses Beira's central business district.
The goal was to improve natural drainage in the city through investments in green infrastructure and incorporating solutions to increase Beira's resilience to climate change, improving flood control and preparing it to face the effects of climate change.
The project focused on creating a multi-functional urban green park that extends through the three basins of the river with a pedestrian path that connects the area of Goto, in basin 3, to the fishing port adjacent to basin 1. 
The program involved:
in basin 1, the creation of a recreational area with sidewalks, a water park, an outdoor gym, playgrounds, sports facilities and an avenue with terrace spaces,
in basin 2, the creation of an amphitheatre and artist workshop stalls in the area close to the cultural centre "Casa de Cultura",
in basin 3, the creation of an educational center with botanical gardens connected to the public library.
A public space with sports facilities and parks was also proposed at Goto's neighborhood entrance.
The project has been financed by IDA and KfW.
 
Our mission(s)
Control and monitoring of the work
Follow-up of the work during the warranty period of 18 months