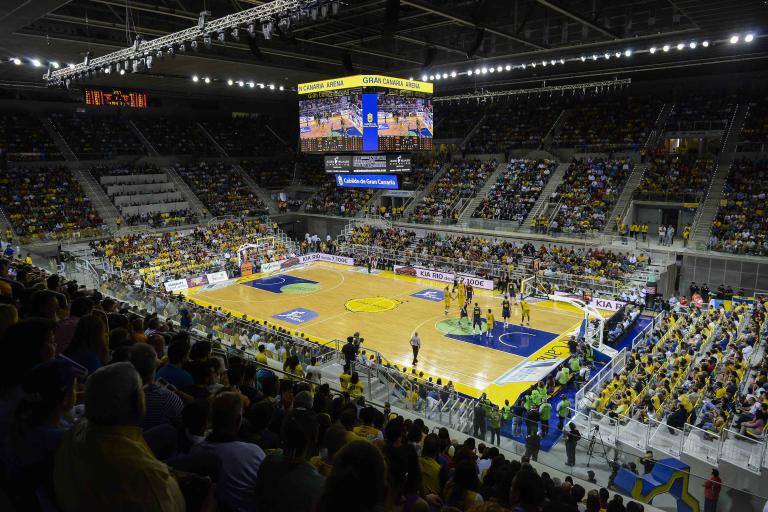 Spain
Las Palmas - Gran Canaria
Gran Canaria Arena
Construction of one of the venues for the 2014 FIBA Basketball World Cup, the largest sports venue on the Canary Islands with a capacity of 10,000 spectators
The multi-purpose arena is home to a multitude of national and international sporting and cultural events. It consists of five levels above ground and four basement levels:
On levels  - 4, - 3 and -2 are the parking spaces and systems.
On level - 1 are the main court, the dressing rooms and the VIP area.
On levels 0, 1 and 2, the spectator facilities including a tiered seating system with gangways.
On levels 3 and 4 are the  press area and the sound system. 
The Sports Hall has a total floor area of 50,489 m² and a total height of 24 m.  
The most  striking element  of the Gran Canaria Arena is its spectacular scoreboard.  It weighs 7 tons and has 152 square meters of 9.91 mm LED screens which produce a top quality image. 
Our mission(s)
Works Management
Quality Control
Health & Safety Coordination