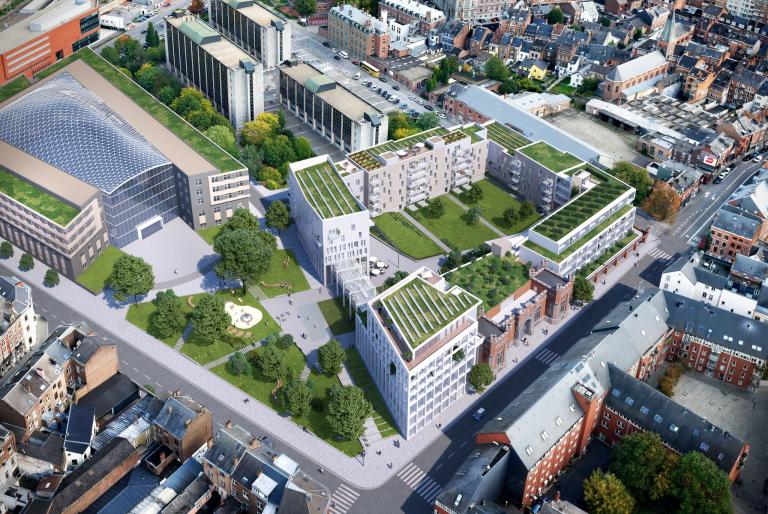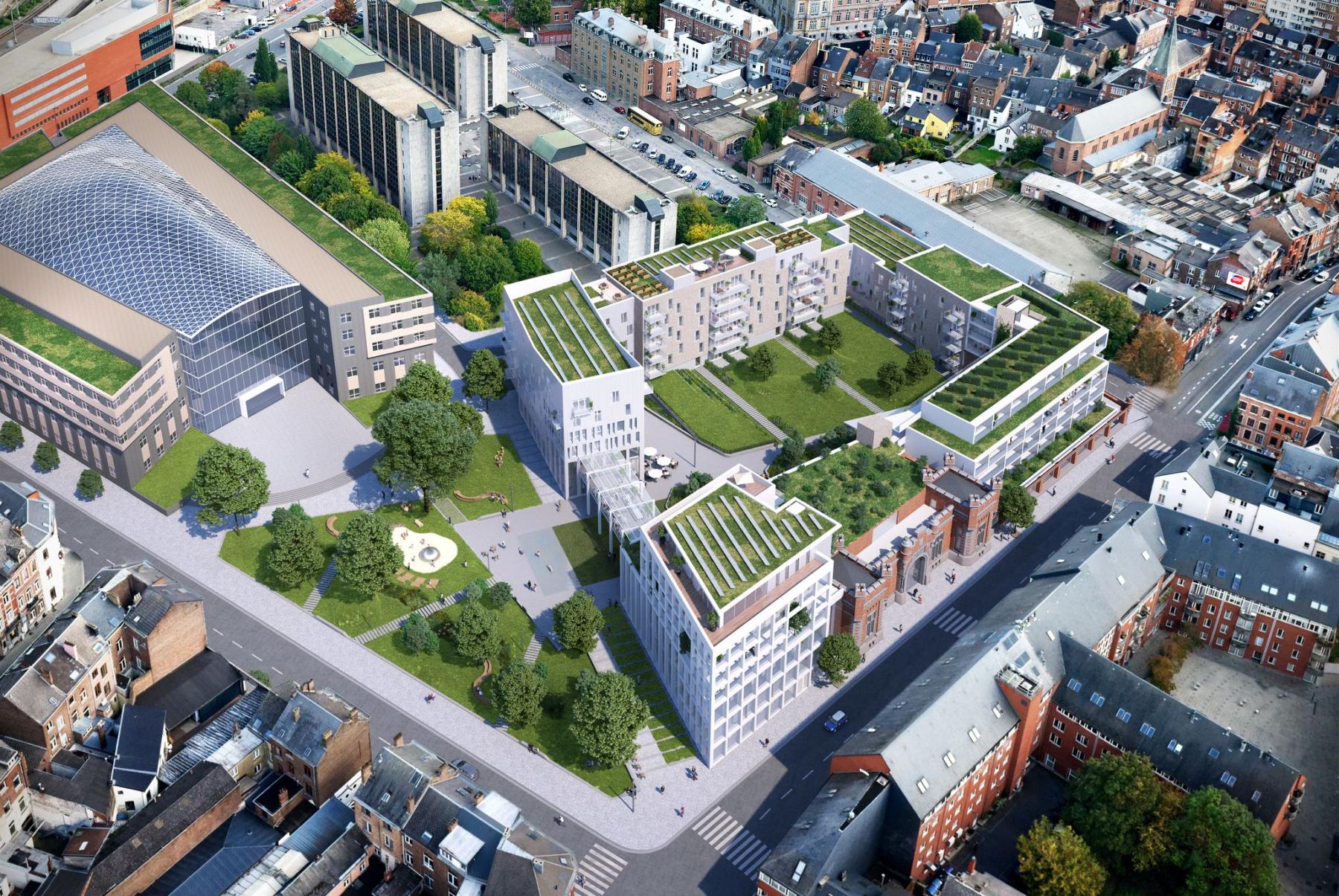 Former fire station in Namur
In Namur, the revatilization of the former fire station site will give way to a new attractive mixed-used district including134 housing units
But not only, the project also includes services, a local food store (800 m²), a municipal library (2,000 m²), a restaurant (355 m²), a park (3,500 m²) open to the public and a 2-level underground parking (430 spaces).
Roofs will feature gardens and vegetable gardens whose production will be used and sold at the nearby Al'Ferme local market.
In addition to being part of a sustainable development approach (shared cars, large bicycle parking, thermal and photovoltaic solar panels, A class EPB, rainwater harvesting, park biodiversity, urban agriculture), the project is exemplary in terms of integration in the public space (lighting, flooring, comfortable furniture, public toilets accessible via the park, drinking water fountain). 
In the framework of the mixed contract (for works and concession) launched by the Régie Foncière of the City of Namur and won by SA Cœur de Ville, TPF is responsible for carrying out studies on technical building services relating to the library, housing units, museum (casco) and car park. 
Our mission(s)
Studies
Monitoring of works (technical building services)
EPB mission