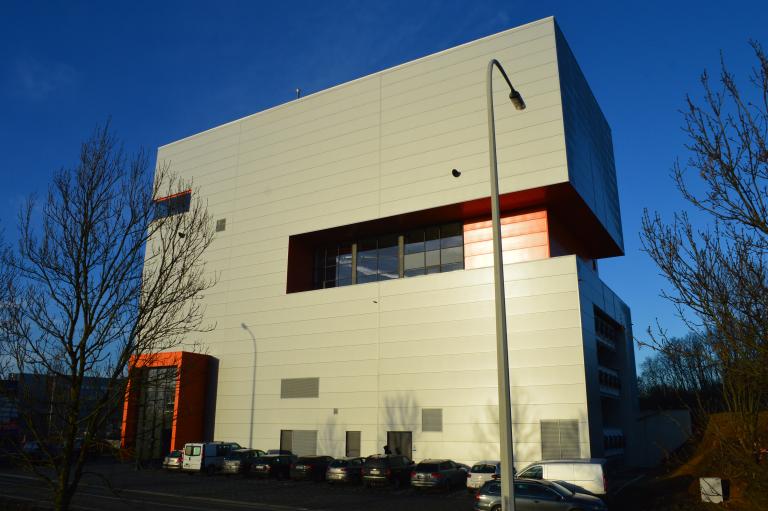 Construction of the largest freefall simulator in Europe
The flight chamber offers impressive dimensions with an internal diameter of 5.18 m and a height of 10 m.
The wind tunnel itself has a total height of almost 30 meters.  A total of two groups of three fans provide the air flow required to experience the pleasure of freefall.
As for the technology of the wind tunnel, it was delivered and built by Czech company Strojirna Litvinov. The company has also carried out calculations and the construction of the steel structure supporting the wind tunnel. All the installations were assembled simultaneously.  The Liège Atelier DSH was entrusted with the architectural design of the building. 
Our mission(s)
Project Management
Structural engineering and Technical building services