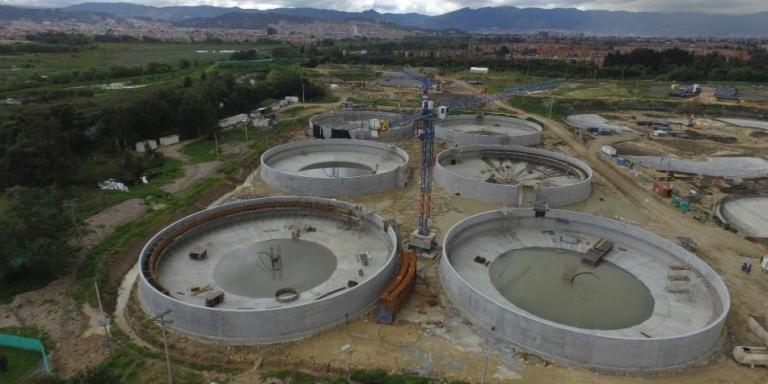 El Salitre Wastewater Treatment Plant
Extension of the El Salitre wastewater treatment plant in Bogota
On completion, the plant will double the amount of water treated.
It will treat a flow of more than 600,000 m³/day and will serve around 3 million people.
The purpose of the project is twofold:
reduce the pollution of the Río Bogotá and, as a consequence improve the quality of the river water,
reuse the treated water.