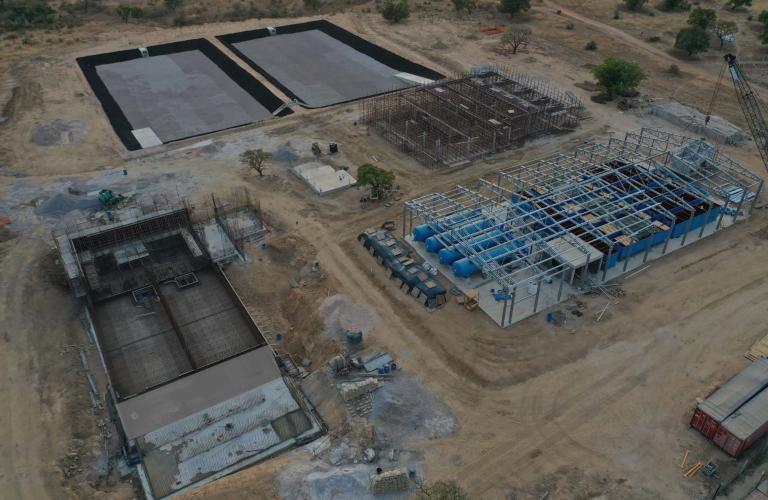 Drinking water treatment plant of Navrongo
The Navrongo water treatment plant project also encompasses the installation of a distribution system to provide drinking water to the city's supply areas.
The plant consists of two elevated tanks (400 m³ and 600 m³), two architectural buildings, a general services building, a High Lift pumping station with an underground tank, a reception building (with an estimated area of 20x20m), a slab for the CWTP (Chemical Waste Treatment Plant), an intermediate pumping station with a capacity of 70 m³/h, and a chlorine building.
Our mission(s)
TPF Engineering was responsible for conducting structural engineering studies for the project, which involved:
Preparing formwork plans for the concrete structures based on the process plans

Preparing reinforcement plans for reinforced concrete structures

Quantifying measurements related to the formwork plans (m³ of concrete and formwork)

Creating inventories for steel items

Creating the plan list.