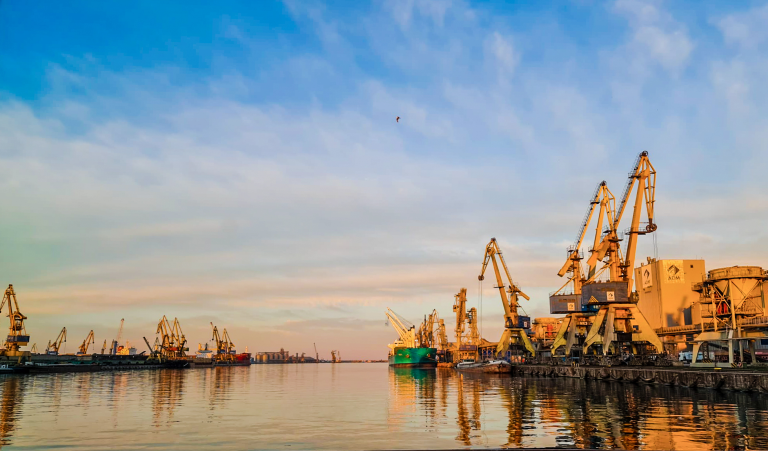 Modernization of the Port of Constanta     
This ambitious investment aims to modernize the port infrastructure by ensuring deepening of the channels and basins and the safety of navigation.
The objectives are numerous: ensure access to hight capacity ships, encourage the use of water transportation and increase the attractiveness of Constanta Port.
The project in which we are involved includes:
dredging works for bringing the channels and port basins to the projected level, including dredging works to adjacent piers,
deepening of the harbour basin and acces from -7m to -9m,
works for ensuring pier stability in the port.