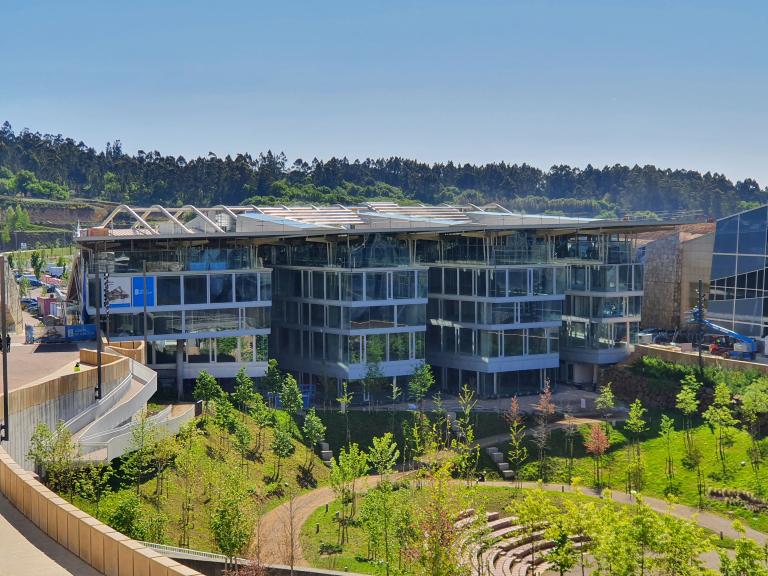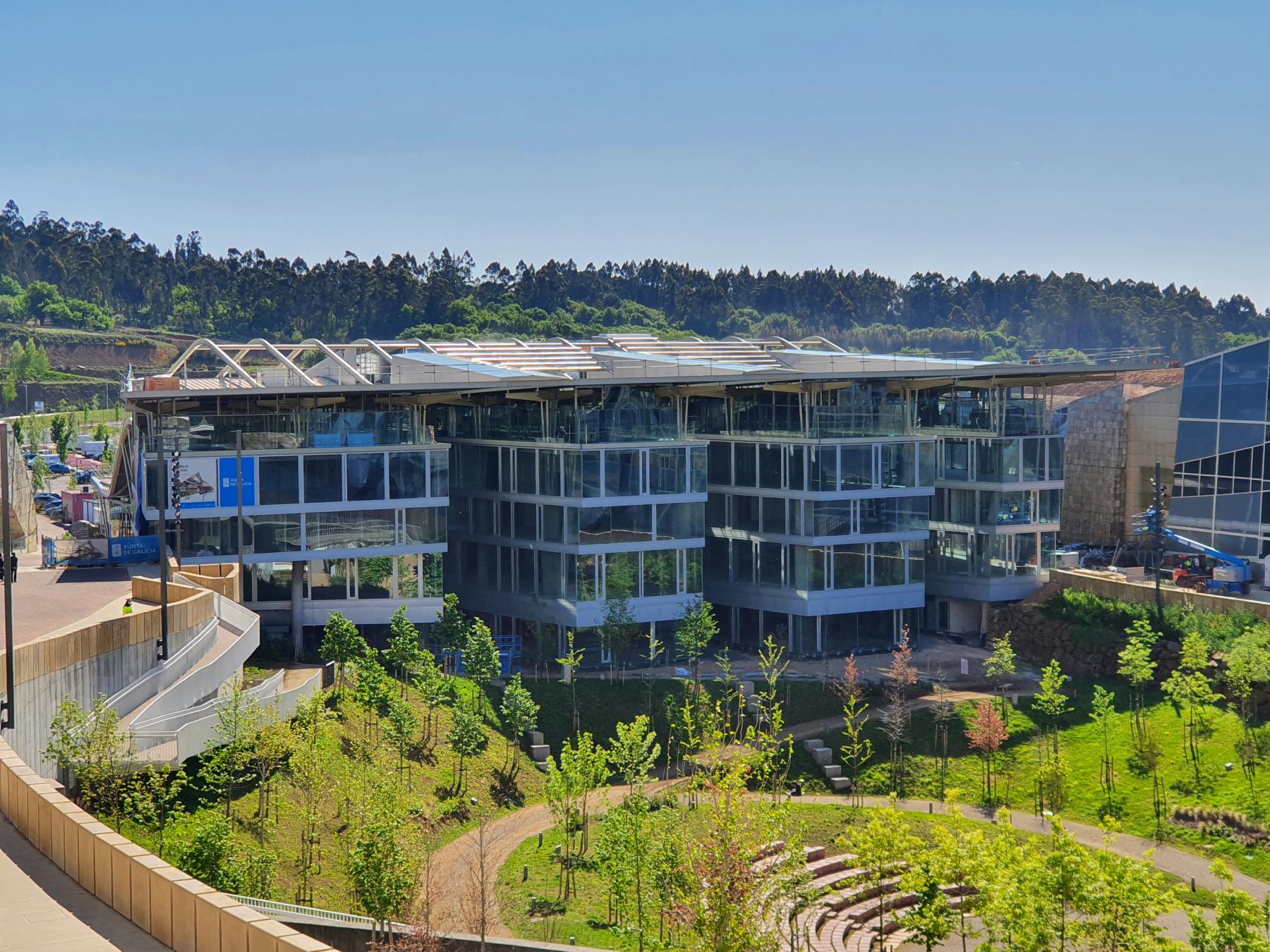 Spain
Santiago de Compostela
City of Culture of Galicia
The cultural center "Cidade da Cultura de Galicia" is located in the Province of Galicia at the gates of Santiago de Compostela on a plot of 220,000 m²
It is dedicated to culture, entrepeneurship and technlogy and aims to promote the  Galician language.
This new complex of six buildings with a total floor space of 145,227 m²  has been designed by the worldwide famous architect Peter Eisenman and includes:
the museum of Galicia (Museo Centro Gaiás),
the Libray and Archive of Gallicia,
the Centre for Creative Entrepreneurship,
the Cultural Innovation Centre,
a Performing Arts Theater,
the Fontán Building, the final piece of the puzzle realized in 2021.
The latter houses the offices, two research centers and a auditorium with a capacity of 750 people. It is also dedicated to renewable energies, in particular with the installation of 187 photovoltaic panels on the roof. 
The project included also the central utility plant and distribution systems.  
Our mission(s)
Detailed design
Supervision of works
Health and safety coordination