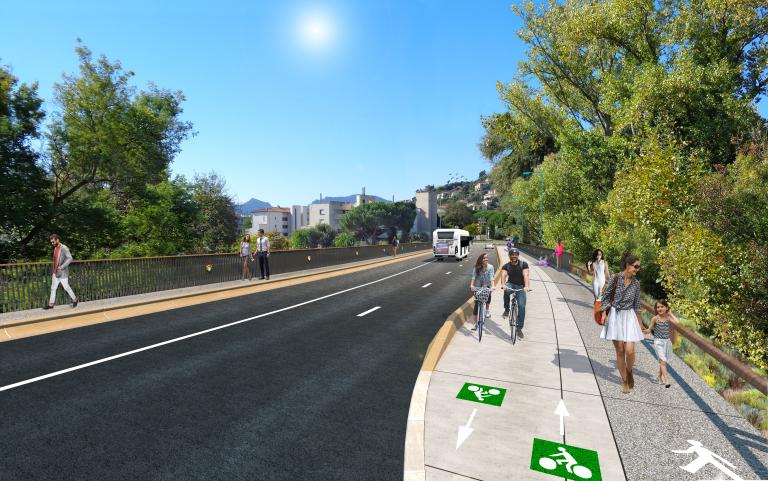 Bus Rapid Transit System (BRT) in Cannes
The new BRT line will cover a distance of 11.1 km and have 25 stations    
It will start at Grande Bretagne roundabout in Le Cannet to reach the Mandelieu bus station via the center of Cannes and La Bocca.
The project involves: 
infrastructure works (roads and networks) as well as urban development (furniture, lighting, green spaces, etc.), 
the development of streets and squares, 
the construction of BRT platforms including street furniture, 
the construction of the networks necessary for the implementation of the passenger information and operation assistance system (SAEIV) and the creation of civil engineering for the traffic light intersections, 
the construction of engineering structures and relay parks.
Our mission(s)
Engineering services
Works supervision