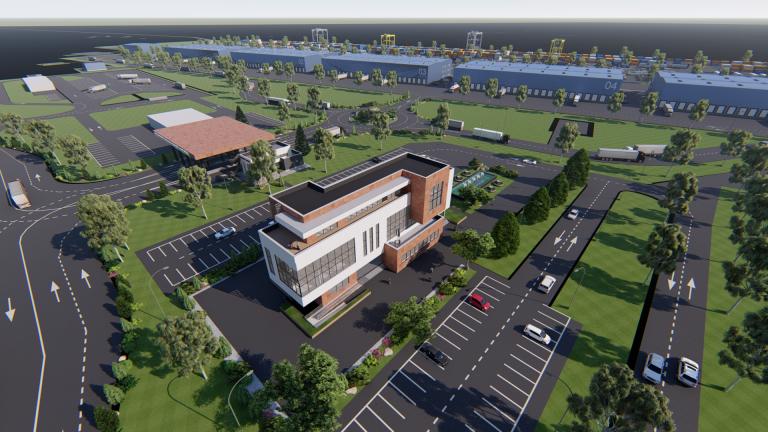 Bucharest-Ilfov Multimodal Hub - BIMH
This large logistics terminal project (multimodal node) intends to create a freight transport system with direct connections to the railway, the A3 Bucharest - Brasov highway and the Otopeni airport
In total, more than 100 hectares intended to accommodate warehouses, buildings, freight facilities and access roads.

The BIMH multimodal hub should be built south of the municipality of Moara Vlăsiei, near the Bucharest-Urziceni railway line, on both sides of the A3 Bucharest-Braşov highway:      
west of the highway, 48 hectares intended to accommodate a multimodal terminal,
east of the highway, 60 hectares intended to accomodate a logistics park and/or industrial park. 
More specifically, the project foresees, west of the highway:
a container rail terminal,
a container warehouse,
a storage platform for palletized goods, materials and possibly raw materials,
warehouses selling and distributing goods to consumers,
the buildings and equipment necessary for the operation of the premises;
the access roads and connections to road and rail.
Once the logistics center is completed, 163 jobs will be created to ensure its operation.
 
Our mission(s)
Pre-feasibility Study - update
Feasibility Study