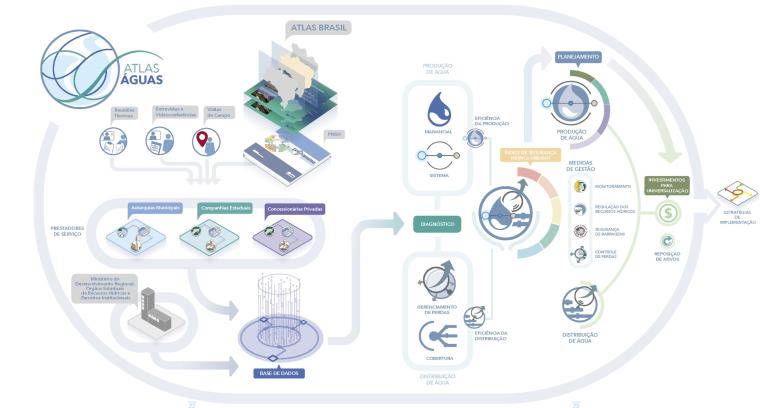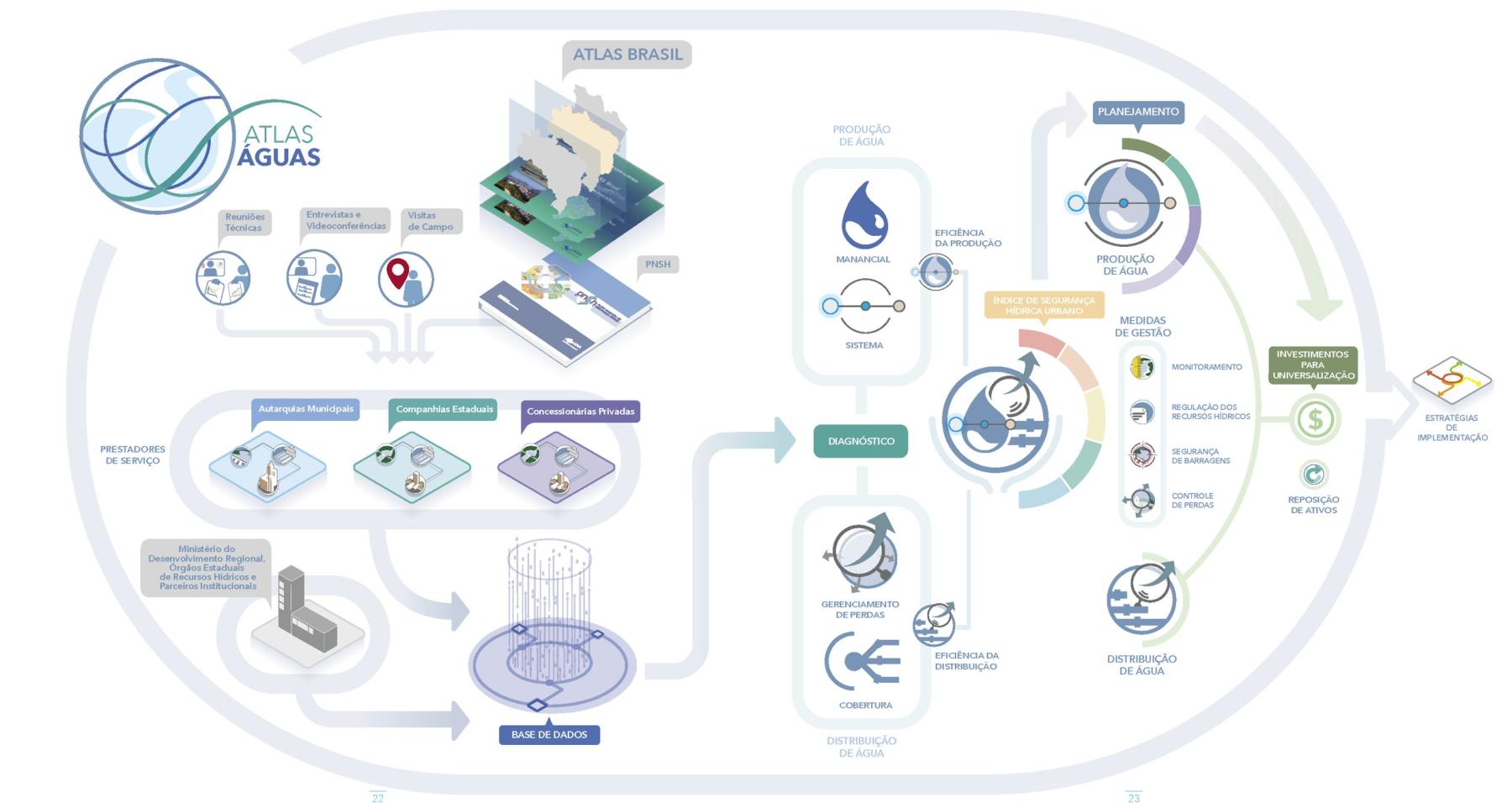 Atlas of Urban Water Supply in Brazil
Update of the 2010 Atlas of Urban Water Supply in Brazil (ANA, Atlas Brasil do Abastecimento Urbano de Águas)
This new version presents the diagnosis of the current water resources situation in Brazil, and a series of actions aimed at ensuring water supply in urban areas.   
This document incorporates data from studies we have carried out during two years in 5,570 cities spread into 27 Brazilian states. From the results obtained with the studies, it was possible to produce a portfolio of projects and works that includes solutions, costs, and actions to enable them.
TPF has also developed an interactive dashboard to facilitate access to ATLAS data.
Our mission(s)
Analysis of water supply in urban areas
Proposal of concrette actions regarding the public supply systems of the Brazilian municipal centers