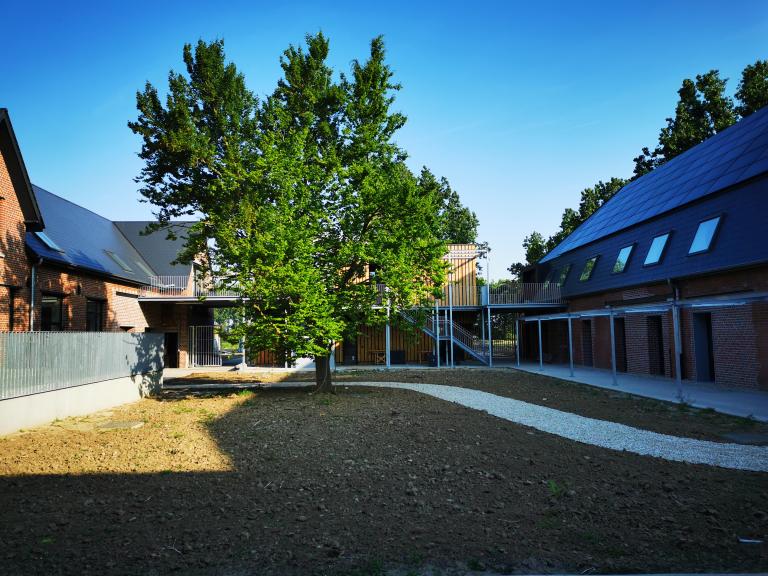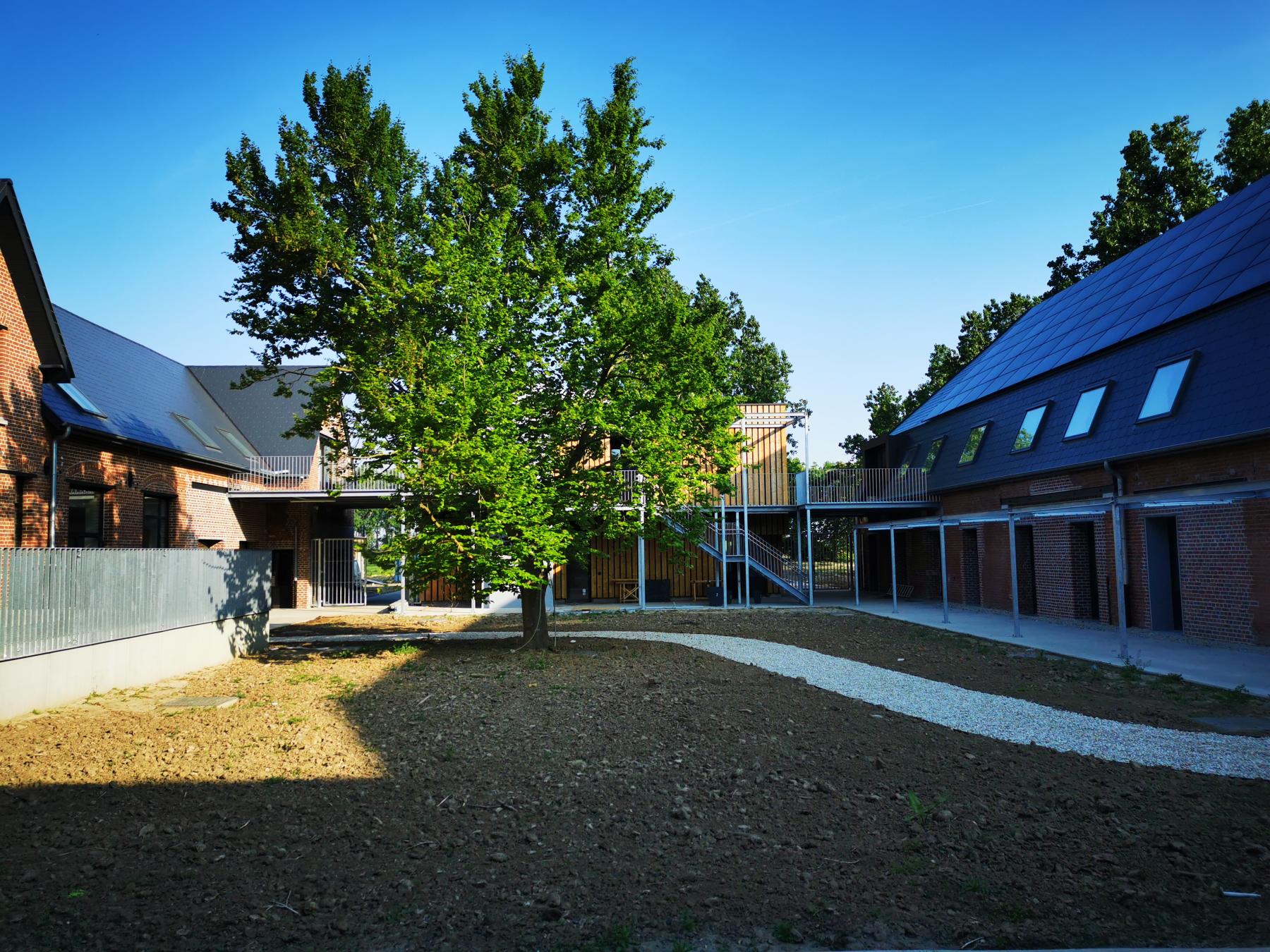 Transformation of the Antour farm to set up a center for adults with disabilities
The project is broken down into two phases.
The first concerns the development of existing buildings A, B, C and D: 4 living units each accommodating 10 people, 3 enclosed gardens, 1 professional kitchen with restaurant and parking.
The second concerns the construction of a new building (building E): reception, multipurpose sports area, multisensory "Snoezelen" area, covered hall and swimming pool.
Our mission(s)
Structural engineering and technical building services: studies and work supervision
EPB mission