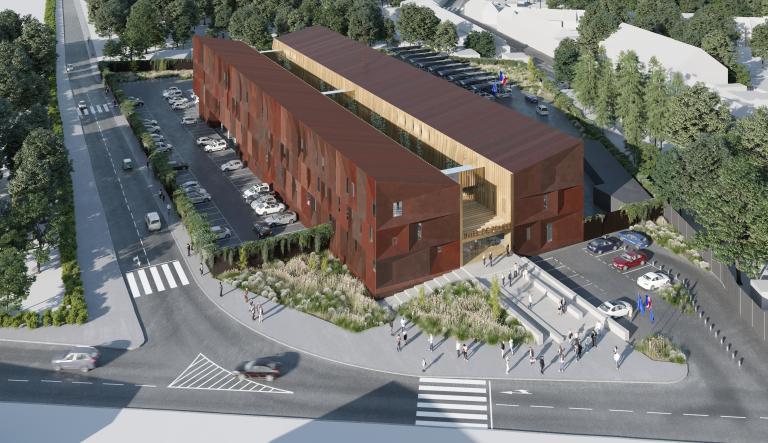 Construction of the Amiens Police Station, a 2-storey building with a total floor area of 8,000 m² 
It will host the activities of the Departmental Directorate of Public Security of the Somme (DDSP 80), the Amiens branch of the Judicial Police (PJ), a State Service and the Departmental Service of Territorial Intelligence (SDRT).
The project also includes an ammunition depot and a 6-point shooting range.
The projects aims to achieve a high level of energy efficiency (HQE target  and E+C label - level E3C1)  which implies technical performance above the minimum requirements, environmental monitoring as well as a specific operational procedure.
Our mission(s)
Structural engineering
HVAC - Electricity
VRD Engineering (roads and other networks)