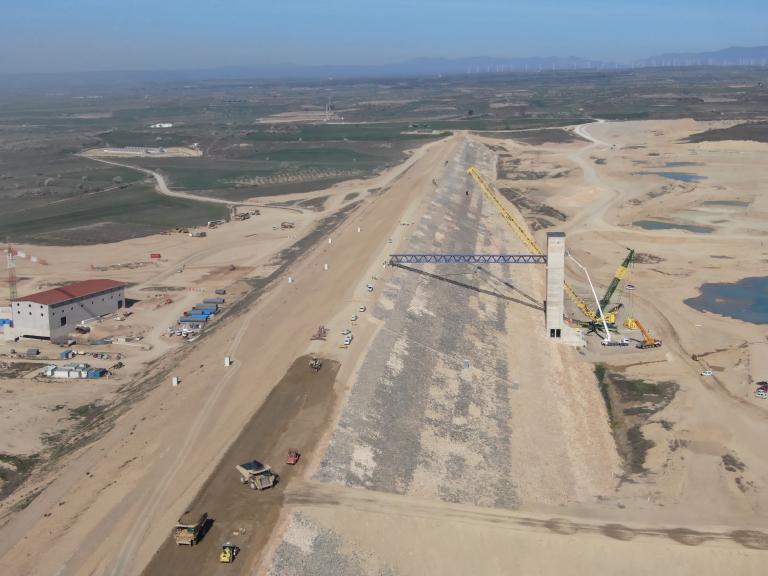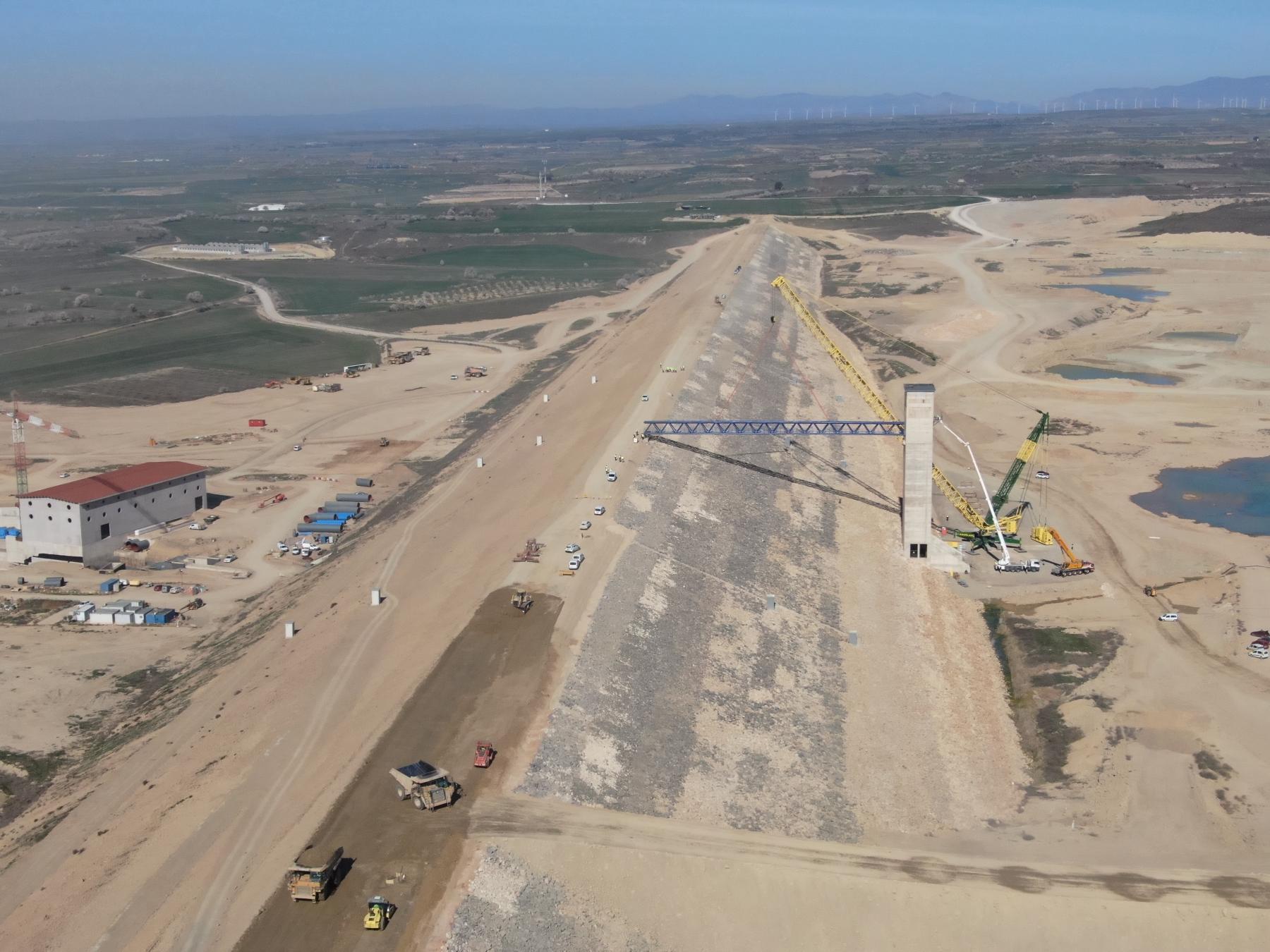 The construction of the Almudevar Reservoir Dam is aimed at facilitating irrigation in Northern Spain
The reservoir will have a capacity of 169.71 hm³ (flooded area: 1152 ha) and will be closed with two embakment dykes (crest length of 2.4 km and 3.5 km and  height above the foundations of 46.53 m for the highest).
It is part of the Alto Aragón Irrigation Regulation System and will be connected to the Monegros Canal through a conveyance channel 1,300 meters long.
TPF has been appointed to oversee execution of the works and provide technical assistance to the project owner in various aspects of the project (dam engineering and geotechnics, foundations and soil treatment, hydrology, hydraulics, dam safety, hydromechanical systems, monitoring systems, environment). 
Our mission(s)
Control and works supervision