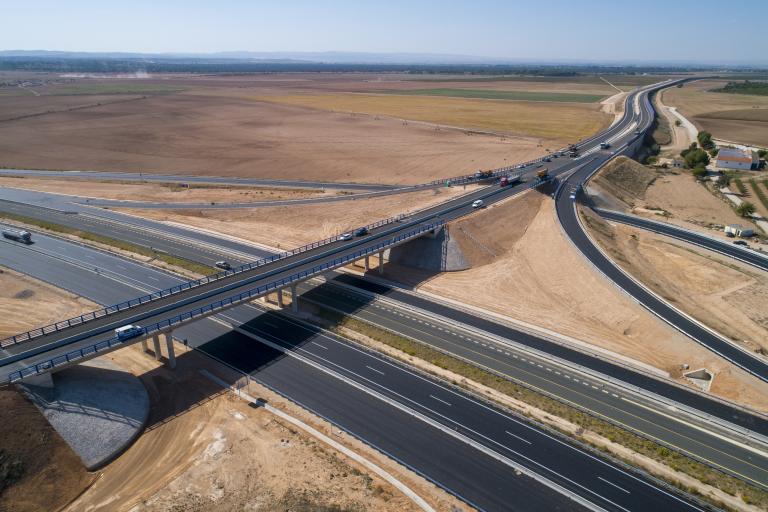 The Albacete South ring road is an eco-highway with 10 km length
It is part of the A-32 motorway, has three junctions and four overpasses and underpasses.
The supervision contract covered also the construction of ramps and service roads over 18 km.
Regarding the use of environmentally friendly technologies, we can mention in particular the use of waste tire rubber powder for asphalting, and hydro-seeding of green spaces around the ring road.