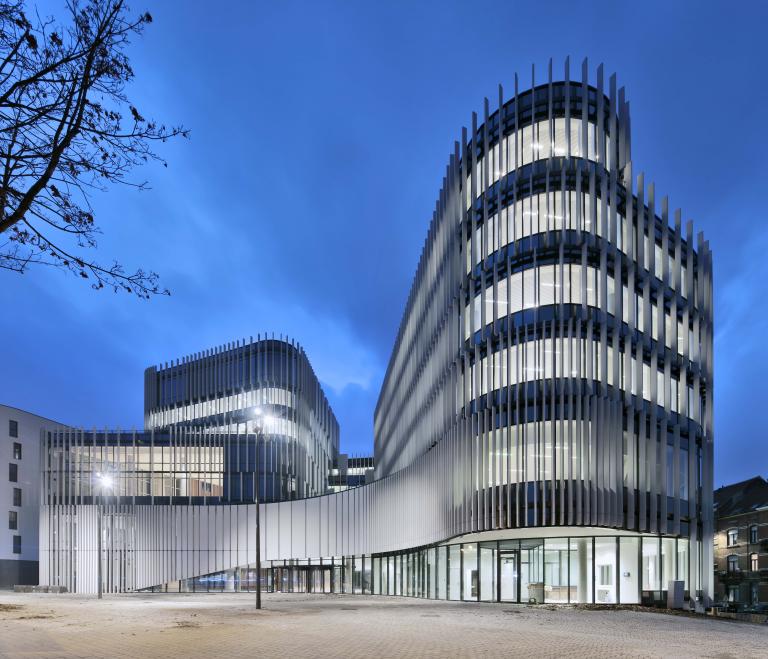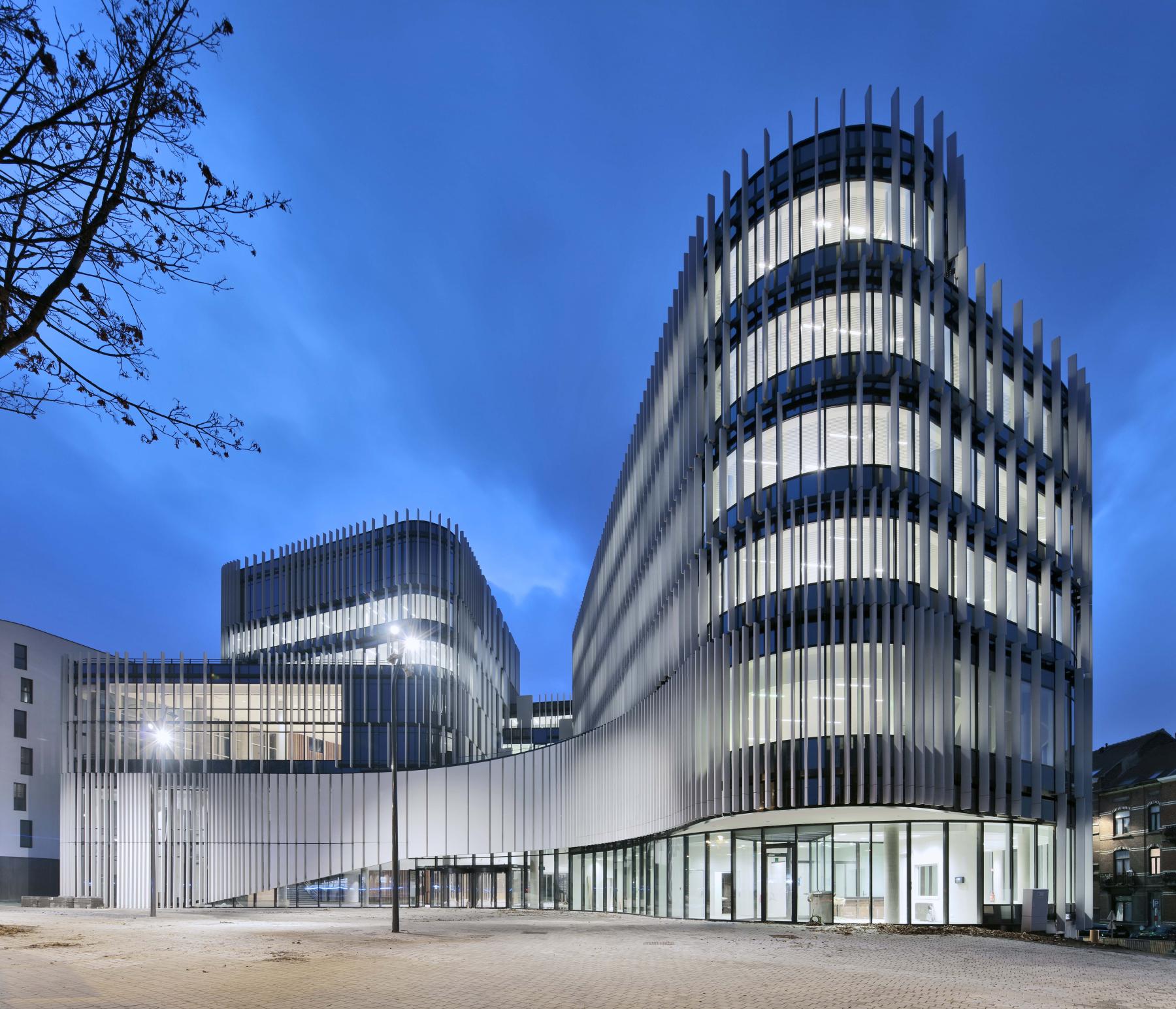 Belgium
Etterbeek (Brussels)
Administrative center of the municipality of Etterbeek
New passive administrative centre on the "Jardins de la Chasse" site 
The complex has a surface area of around 30,000 m² (15,000 m² above ground and 15,000 m² underground) and is equipped with a geothermal system, heat pump as well as thermal and photovoltaic panels.
It brings together the municipal hall and all of its administration, social services, a police station as well as premises for different associations.        
The project obtained the following certifications:
BREEAM Excellent
EPB Passive 2015
Nearly Zero Energy Building
But not only, the new administrative centre:
was awarded the title of "Best International Building / Public Service Category" at the "International Property Awards 2020",
was chosen best of Belgium at the Green Solutions Awards 2021, in the category "Health and Comfort",
received the Special Mention in the  A+ Awards (Architecture-Sustainibiliy category).
Our mission(s)
Technical building services